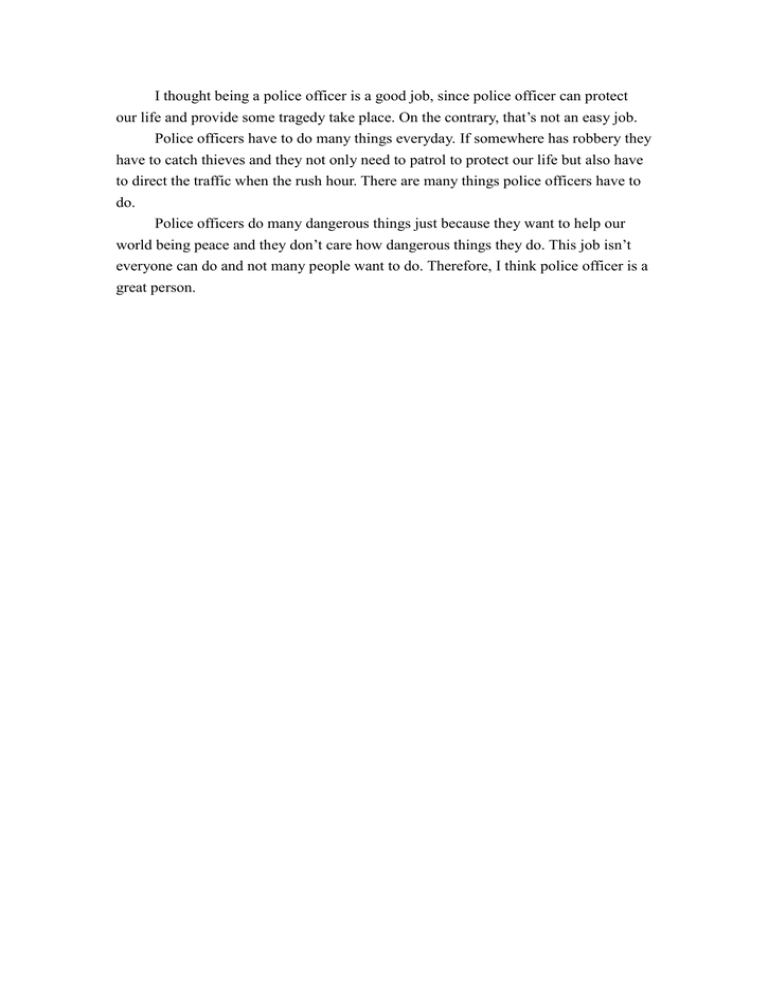 I thought being a police officer is a good job, since police officer can protect
our life and provide some tragedy take place. On the contrary, that's not an easy job.
Police officers have to do many things everyday. If somewhere has robbery they
have to catch thieves and they not only need to patrol to protect our life but also have
to direct the traffic when the rush hour. There are many things police officers have to
do.
Police officers do many dangerous things just because they want to help our
world being peace and they don't care how dangerous things they do. This job isn't
everyone can do and not many people want to do. Therefore, I think police officer is a
great person.