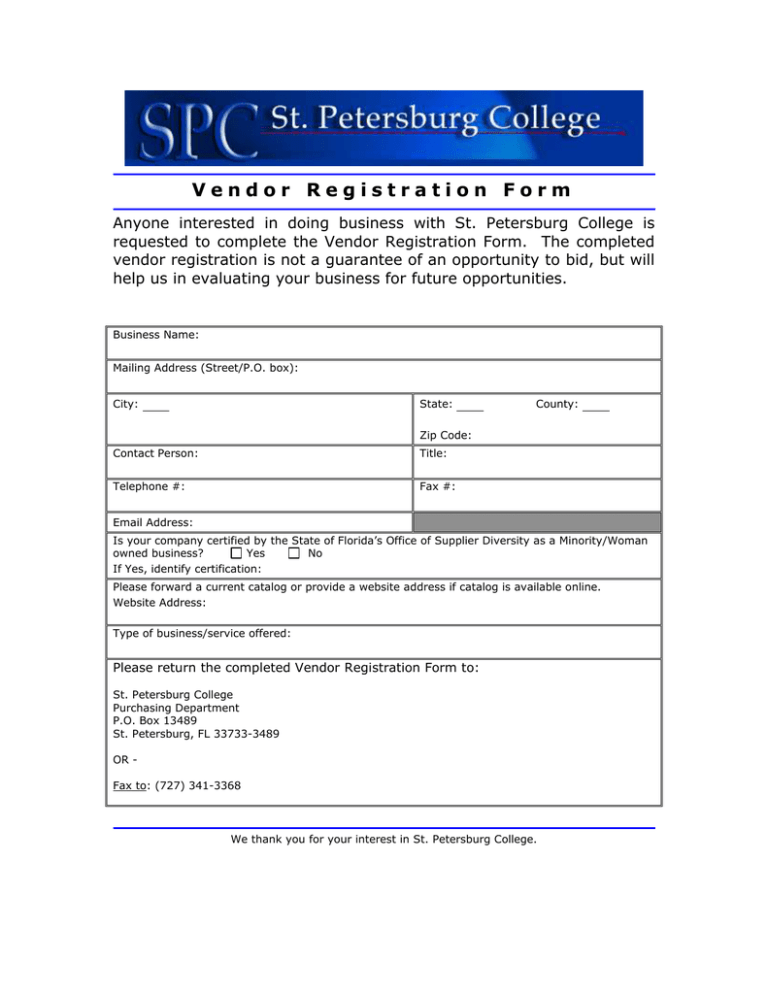 Vendor Registration Form
Anyone interested in doing business with St. Petersburg College is
requested to complete the Vendor Registration Form. The completed
vendor registration is not a guarantee of an opportunity to bid, but will
help us in evaluating your business for future opportunities.
Business Name:
Mailing Address (Street/P.O. box):
City:
State:
County:
Zip Code:
Contact Person:
Title:
Telephone #:
Fax #:
Email Address:
Is your company certified by the State of Florida's Office of Supplier Diversity as a Minority/Woman
owned business?
Yes
No
If Yes, identify certification:
Please forward a current catalog or provide a website address if catalog is available online.
Website Address:
Type of business/service offered:
Please return the completed Vendor Registration Form to:
St. Petersburg College
Purchasing Department
P.O. Box 13489
St. Petersburg, FL 33733-3489
OR Fax to: (727) 341-3368
We thank you for your interest in St. Petersburg College.