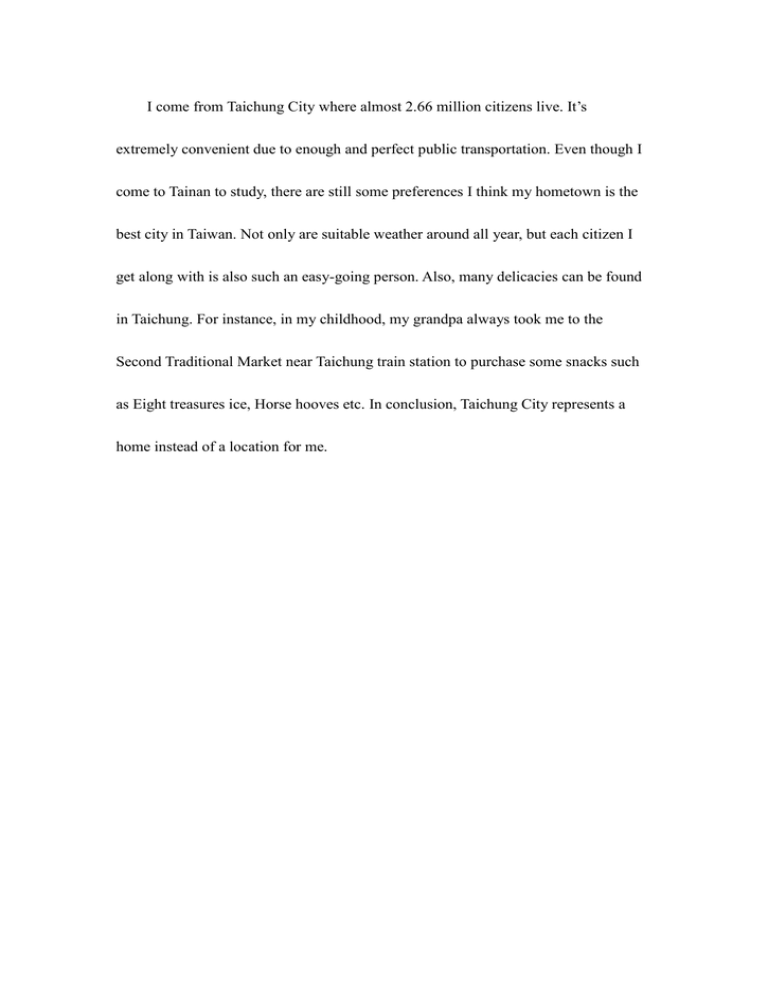 I come from Taichung City where almost 2.66 million citizens live. It's
extremely convenient due to enough and perfect public transportation. Even though I
come to Tainan to study, there are still some preferences I think my hometown is the
best city in Taiwan. Not only are suitable weather around all year, but each citizen I
get along with is also such an easy-going person. Also, many delicacies can be found
in Taichung. For instance, in my childhood, my grandpa always took me to the
Second Traditional Market near Taichung train station to purchase some snacks such
as Eight treasures ice, Horse hooves etc. In conclusion, Taichung City represents a
home instead of a location for me.