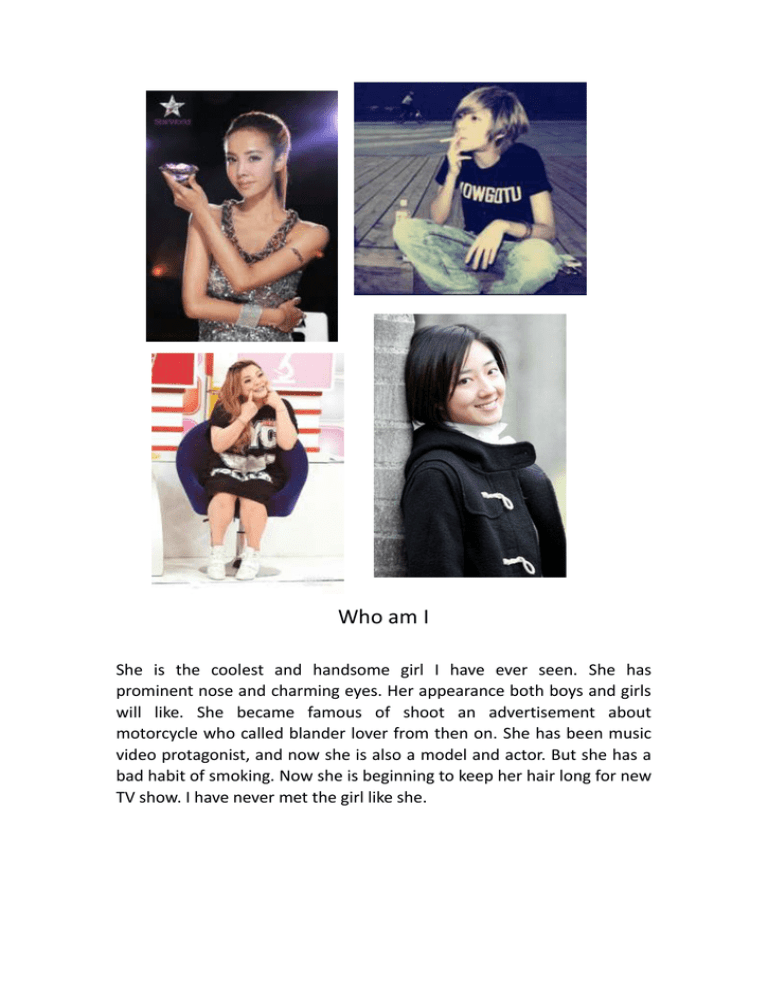 Who am I
She is the coolest and handsome girl I have ever seen. She has
prominent nose and charming eyes. Her appearance both boys and girls
will like. She became famous of shoot an advertisement about
motorcycle who called blander lover from then on. She has been music
video protagonist, and now she is also a model and actor. But she has a
bad habit of smoking. Now she is beginning to keep her hair long for new
TV show. I have never met the girl like she.