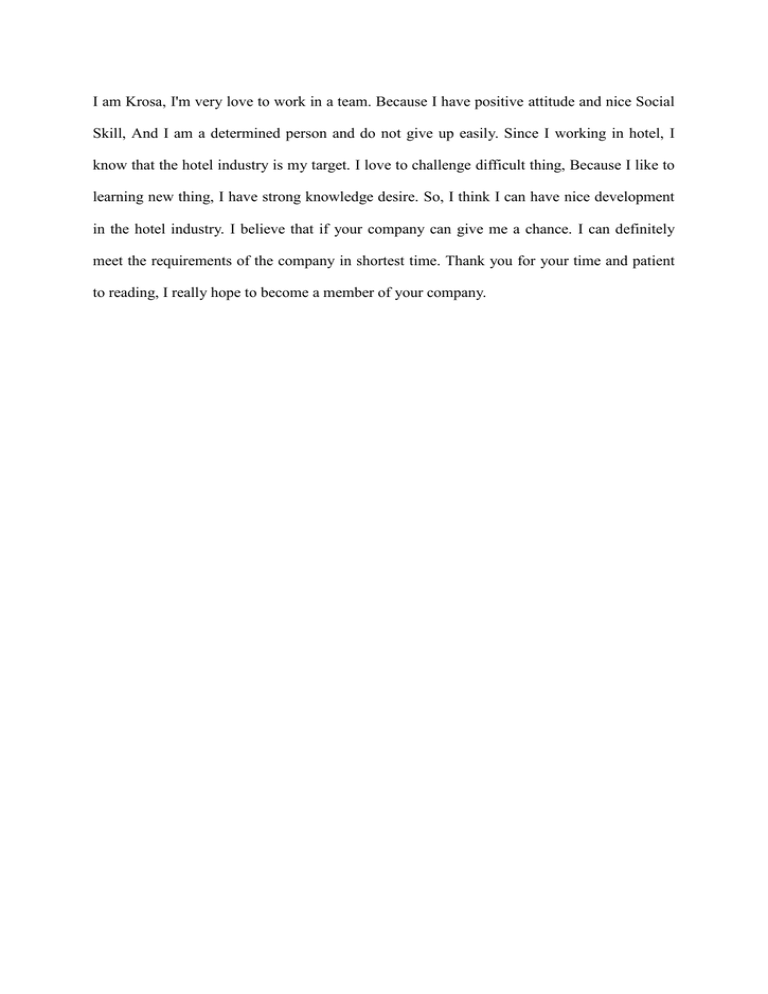 I am Krosa, I'm very love to work in a team. Because I have positive attitude and nice Social
Skill, And I am a determined person and do not give up easily. Since I working in hotel, I
know that the hotel industry is my target. I love to challenge difficult thing, Because I like to
learning new thing, I have strong knowledge desire. So, I think I can have nice development
in the hotel industry. I believe that if your company can give me a chance. I can definitely
meet the requirements of the company in shortest time. Thank you for your time and patient
to reading, I really hope to become a member of your company.