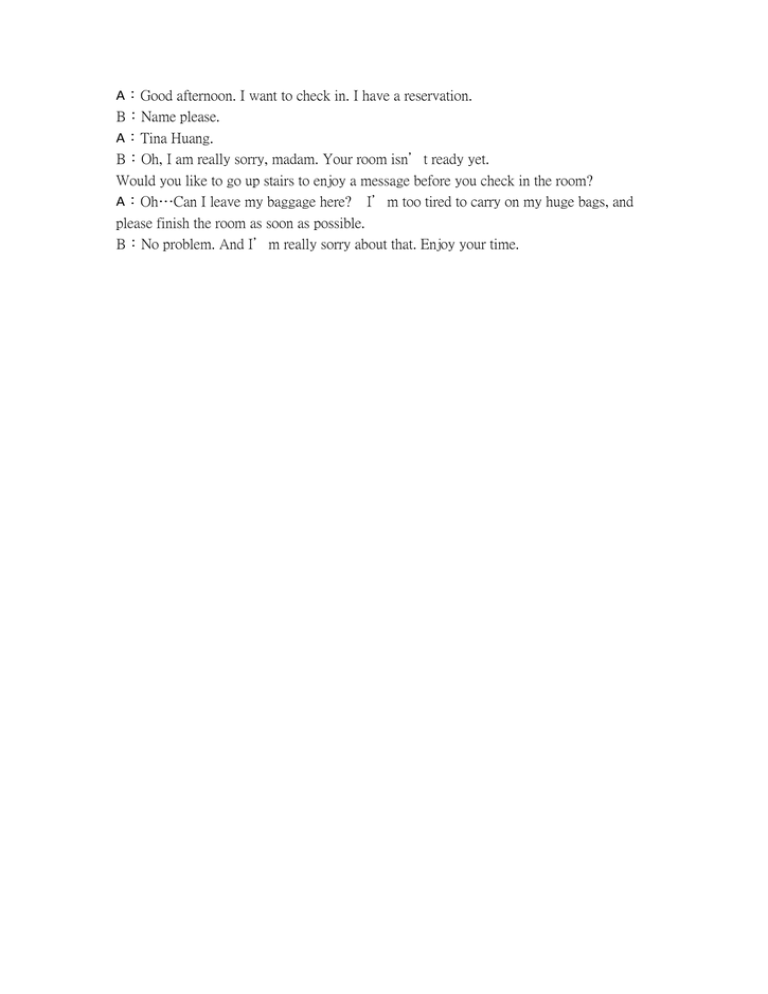 A:Good afternoon. I want to check in. I have a reservation.
B:Name please.
A:Tina Huang.
B:Oh, I am really sorry, madam. Your room isn't ready yet.
Would you like to go up stairs to enjoy a message before you check in the room?
A:Oh…Can I leave my baggage here? I'm too tired to carry on my huge bags, and
please finish the room as soon as possible.
B:No problem. And I'm really sorry about that. Enjoy your time.