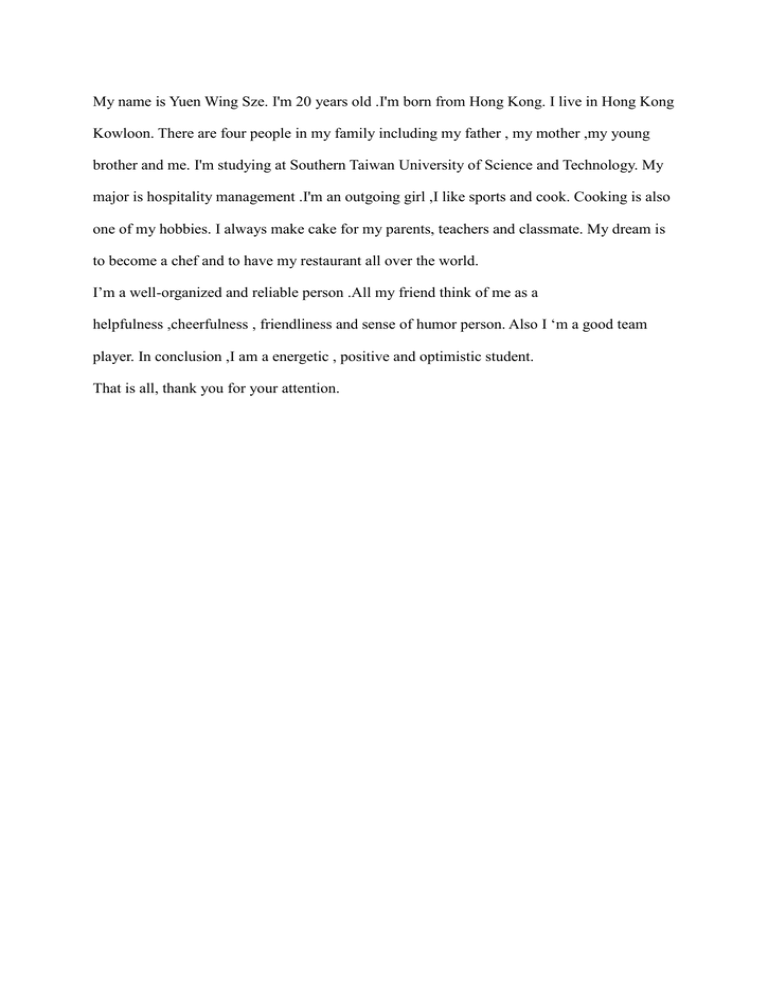 My name is Yuen Wing Sze. I'm 20 years old .I'm born from Hong Kong. I live in Hong Kong
Kowloon. There are four people in my family including my father , my mother ,my young
brother and me. I'm studying at Southern Taiwan University of Science and Technology. My
major is hospitality management .I'm an outgoing girl ,I like sports and cook. Cooking is also
one of my hobbies. I always make cake for my parents, teachers and classmate. My dream is
to become a chef and to have my restaurant all over the world.
I'm a well-organized and reliable person .All my friend think of me as a
helpfulness ,cheerfulness , friendliness and sense of humor person. Also I 'm a good team
player. In conclusion ,I am a energetic , positive and optimistic student.
That is all, thank you for your attention.