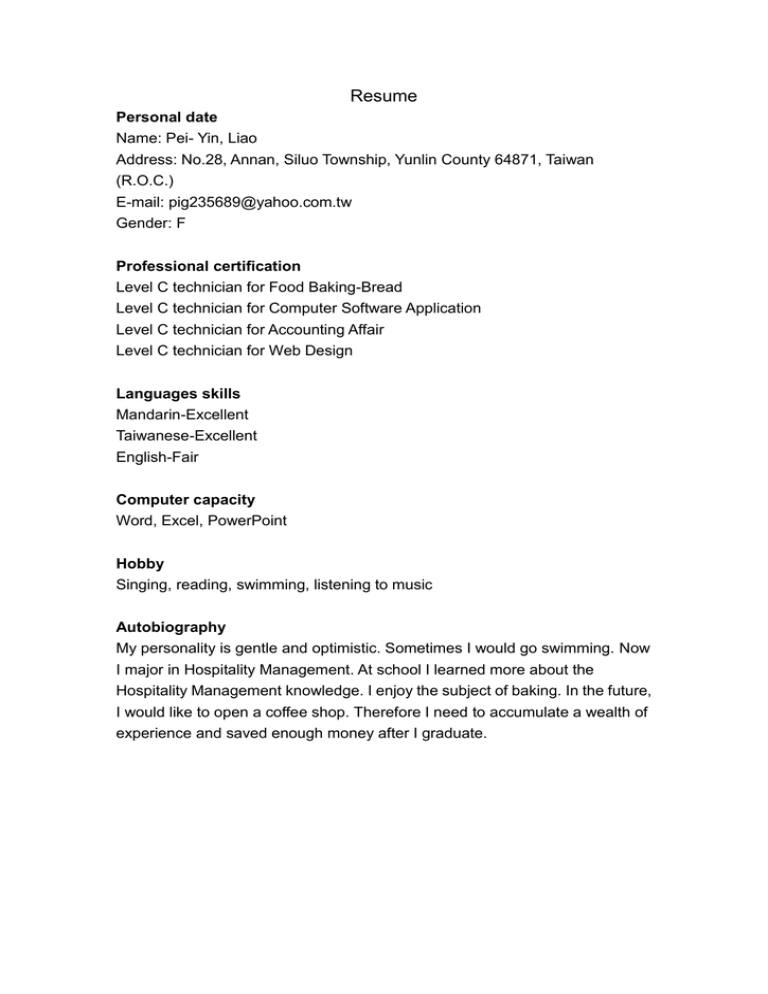 Resume
Personal date
Name: Pei- Yin, Liao
Address: No.28, Annan, Siluo Township, Yunlin County 64871, Taiwan
(R.O.C.)
E-mail: pig235689@yahoo.com.tw
Gender: F
Professional certification
Level C technician for Food Baking-Bread
Level C technician for Computer Software Application
Level C technician for Accounting Affair
Level C technician for Web Design
Languages skills
Mandarin-Excellent
Taiwanese-Excellent
English-Fair
Computer capacity
Word, Excel, PowerPoint
Hobby
Singing, reading, swimming, listening to music
Autobiography
My personality is gentle and optimistic. Sometimes I would go swimming. Now
I major in Hospitality Management. At school I learned more about the
Hospitality Management knowledge. I enjoy the subject of baking. In the future,
I would like to open a coffee shop. Therefore I need to accumulate a wealth of
experience and saved enough money after I graduate.