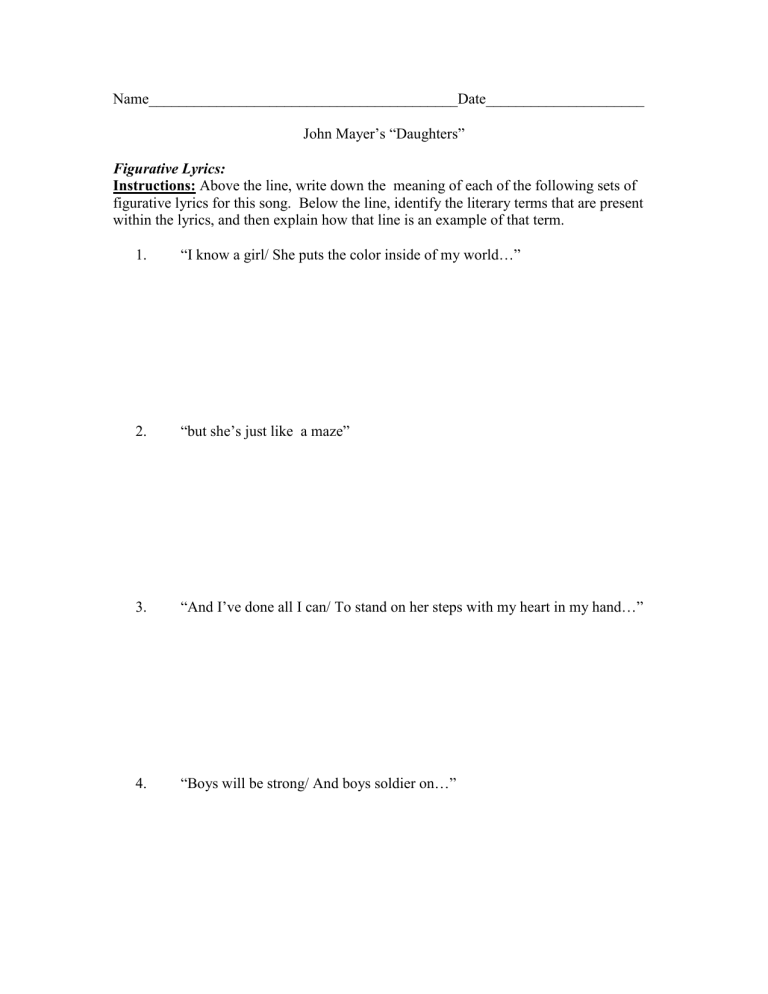 Name_________________________________________Date_____________________
John Mayer's "Daughters"
Figurative Lyrics:
Instructions: Above the line, write down the meaning of each of the following sets of figurative lyrics for this song. Below the line, identify the literary terms that are present within the lyrics, and then explain how that line is an example of that term.
1.
"I know a girl/ She puts the color inside of my world…"
2.
"but she's just like a maze"
3.
"And I've done all I can/ To stand on her steps with my heart in my hand…"
4.
"Boys will be strong/ And boys soldier on…"
5.
"You are the god and the weight of her world"
6.
Create a sentence that serves as an overall interpretation of this song.
7.
Create a thesis statement for this song. (Remember that you must include the three parts of a strong thesis: topic, opinion and three main points.)
8.
Create a "proof sentence" for this song. Include the text reference, mention the literary term, and discuss how it supports the song's message. Be sure to also interpret the lyric. You may end up writing more than one sentence and that is fine.