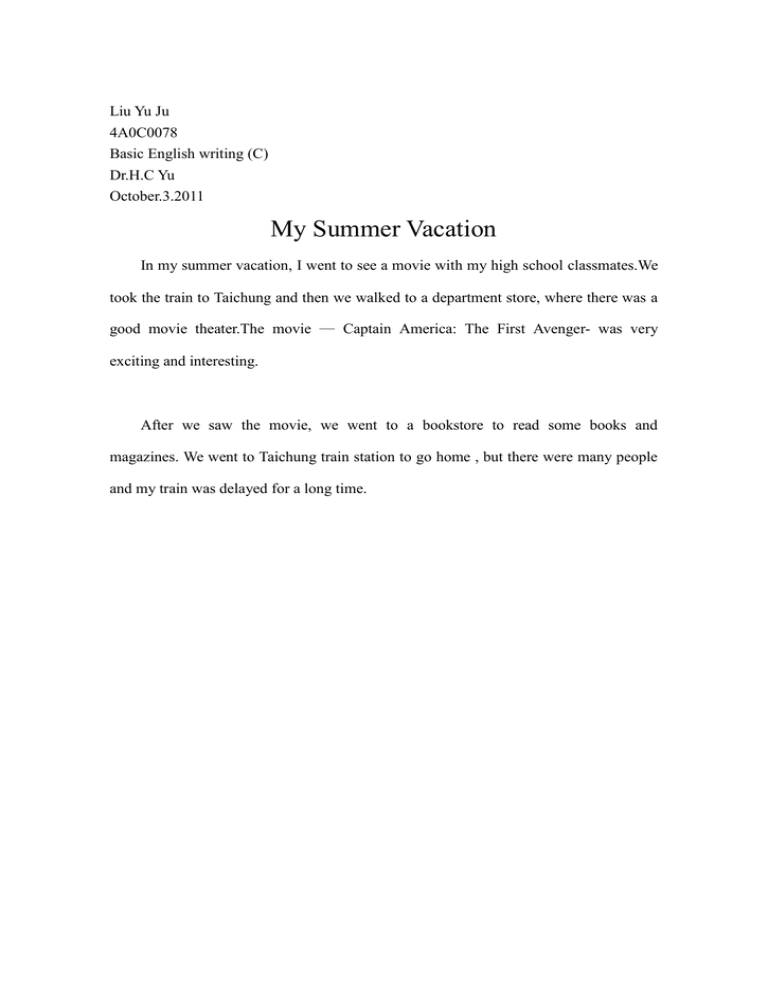 Liu Yu Ju
4A0C0078
Basic English writing (C)
Dr.H.C Yu
October.3.2011
My Summer Vacation
In my summer vacation, I went to see a movie with my high school classmates.We
took the train to Taichung and then we walked to a department store, where there was a
good movie theater.The movie ─ Captain America: The First Avenger- was very
exciting and interesting.
After we saw the movie, we went to a bookstore to read some books and
magazines. We went to Taichung train station to go home , but there were many people
and my train was delayed for a long time.