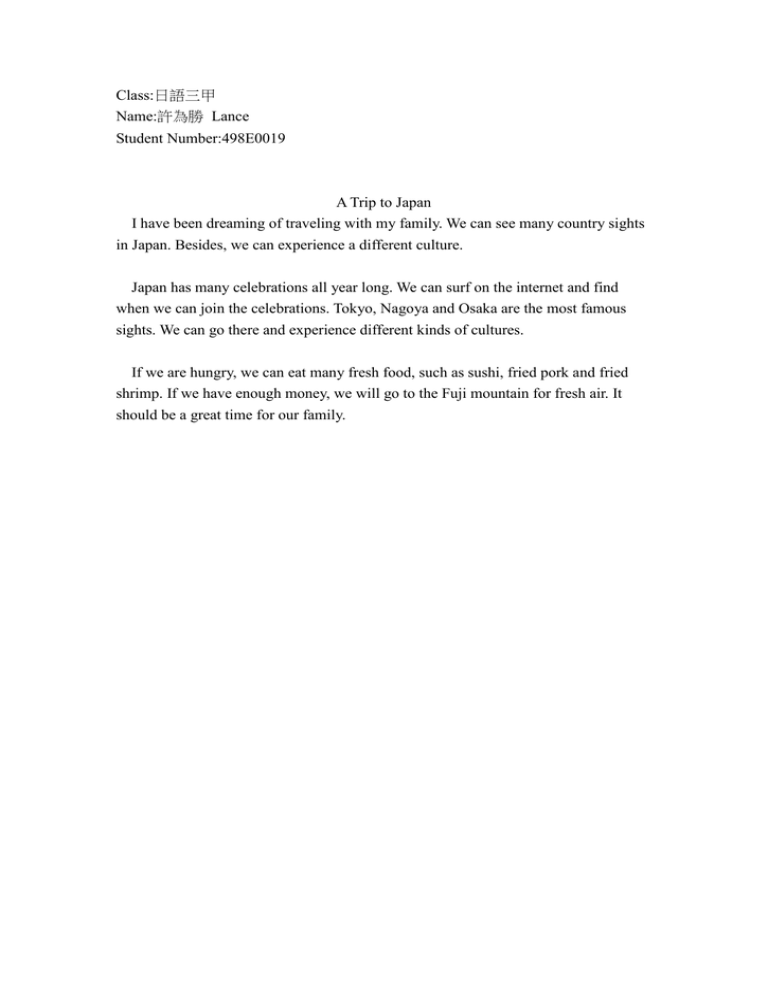 Class:日語三甲
Name:許為勝 Lance
Student Number:498E0019
A Trip to Japan
I have been dreaming of traveling with my family. We can see many country sights
in Japan. Besides, we can experience a different culture.
Japan has many celebrations all year long. We can surf on the internet and find
when we can join the celebrations. Tokyo, Nagoya and Osaka are the most famous
sights. We can go there and experience different kinds of cultures.
If we are hungry, we can eat many fresh food, such as sushi, fried pork and fried
shrimp. If we have enough money, we will go to the Fuji mountain for fresh air. It
should be a great time for our family.