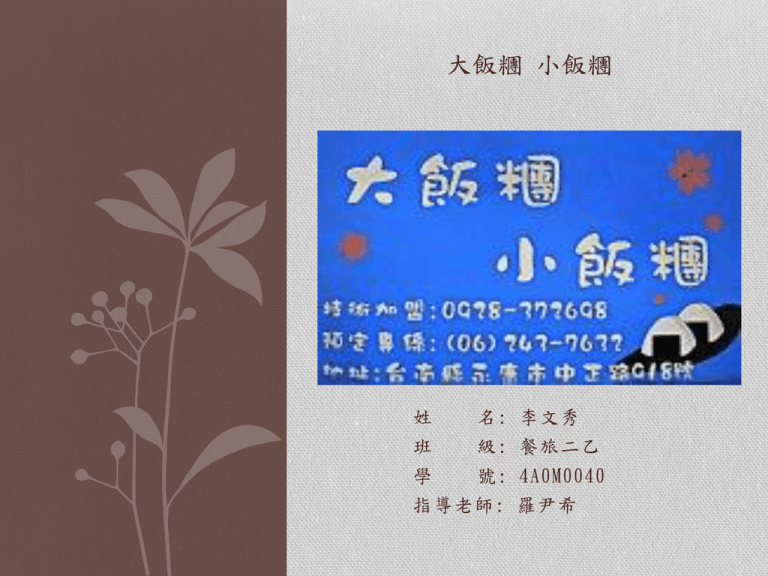 大飯糰 小飯糰
姓
名: 李文秀
班
級: 餐旅二乙
學
號: 4A0M0040
指導老師: 羅尹希
Location
Experience
This shop award the TV show『SUPER TASTE』
issued year 2009 Tainan University of
Technology Campus cuisine
rice
The rice is Ten sago . Ten sago have
brown rice, buckwheat, wheat, millet,
barley, red lentils, oats, small
barley, black glutinous rice
In addition to Ten sago also added two
meters glutinous rice with long fiber
meters So it will only then Hong Q
tooth shells, and eat up less prone to
bloating.
Introduction
Where the material has more than
10 kinds, like eating shaved ice,
eat what plus what materials,
proprietress said seaweed and
significance not just to fill his
stomach breakfast, hoping to bring
students every day source of
vitality, whenmoment engraved full
of vitality.