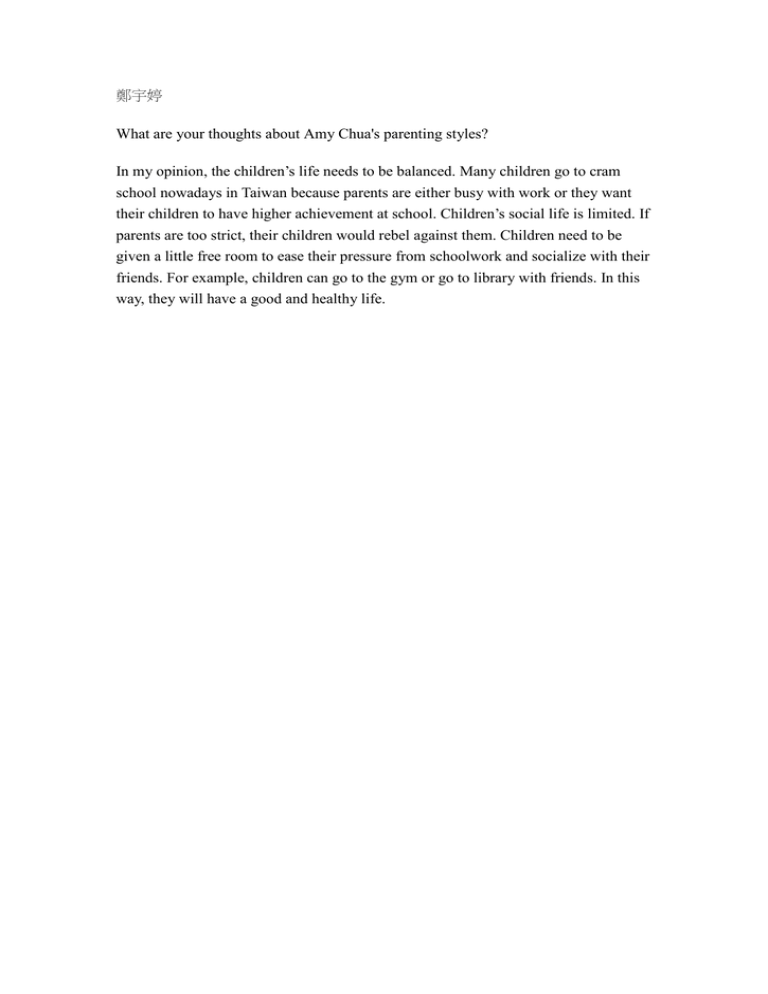 鄭宇婷
What are your thoughts about Amy Chua's parenting styles?
In my opinion, the children's life needs to be balanced. Many children go to cram
school nowadays in Taiwan because parents are either busy with work or they want
their children to have higher achievement at school. Children's social life is limited. If
parents are too strict, their children would rebel against them. Children need to be
given a little free room to ease their pressure from schoolwork and socialize with their
friends. For example, children can go to the gym or go to library with friends. In this
way, they will have a good and healthy life.