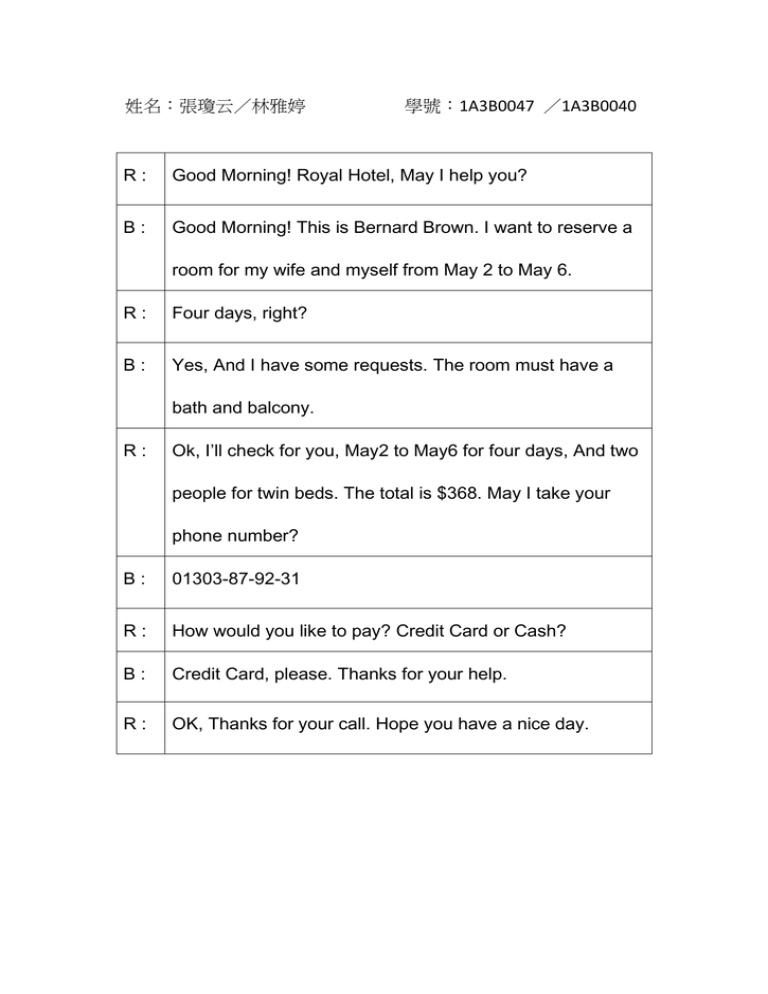 姓名:張瓊云/林雅婷
學號:1A3B0047 /1A3B0040
R:
Good Morning! Royal Hotel, May I help you?
B:
Good Morning! This is Bernard Brown. I want to reserve a
room for my wife and myself from May 2 to May 6.
R:
Four days, right?
B:
Yes, And I have some requests. The room must have a
bath and balcony.
R:
Ok, I'll check for you, May2 to May6 for four days, And two
people for twin beds. The total is $368. May I take your
phone number?
B:
01303-87-92-31
R:
How would you like to pay? Credit Card or Cash?
B:
Credit Card, please. Thanks for your help.
R:
OK, Thanks for your call. Hope you have a nice day.