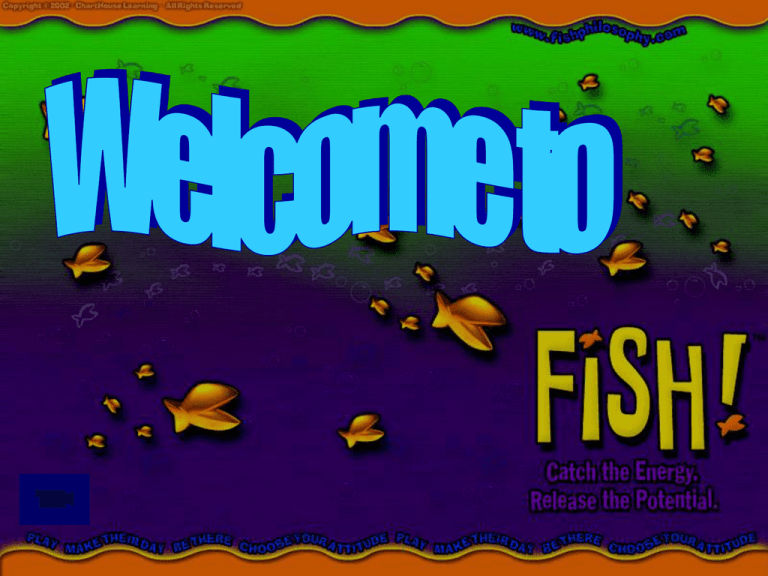 Play
Be
There
Make
Their
Day
Choose
Be it
It's about…
having fun,
enjoying yourself,
being spontaneous,
and creative.
It's about doing something
special for your customers
and co-workers. Make it
a day to remember!
It's about being totally
focused on the moment
and on the person or task
with which you are
engaged.
It's about accepting
full responsibility
for all our choices,
even our attitude at work
Attitude is a decision
we make moment to
moment.