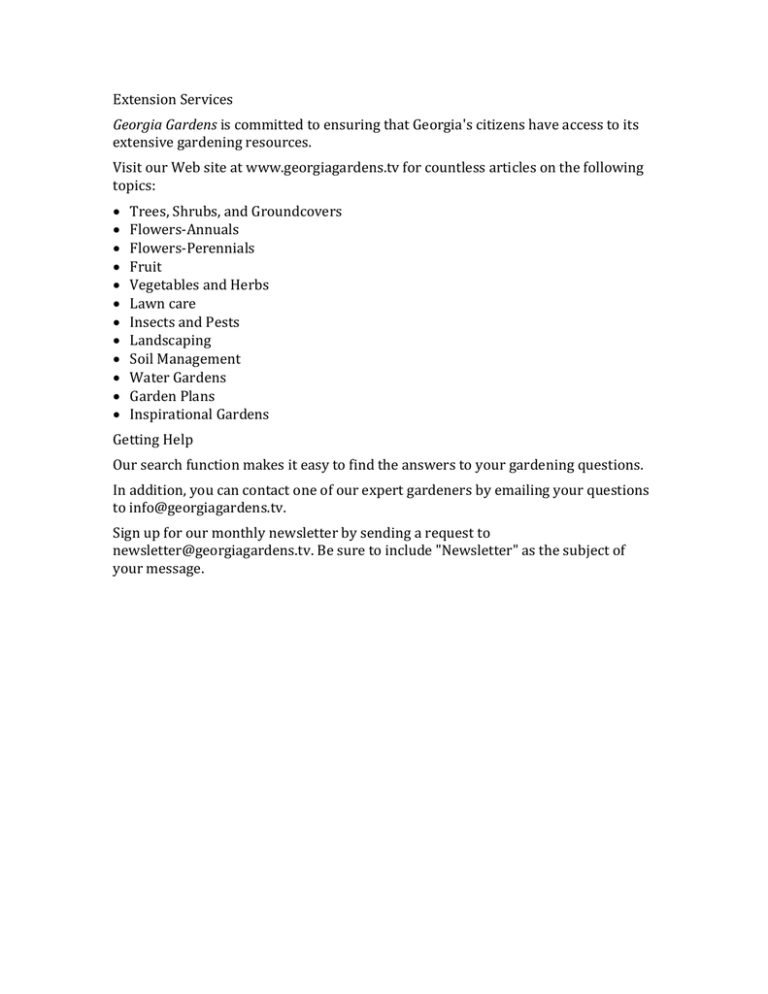 Extension Services
Georgia Gardens is committed to ensuring that Georgia's citizens have access to its
extensive gardening resources.
Visit our Web site at www.georgiagardens.tv for countless articles on the following
topics:












Trees, Shrubs, and Groundcovers
Flowers-Annuals
Flowers-Perennials
Fruit
Vegetables and Herbs
Lawn care
Insects and Pests
Landscaping
Soil Management
Water Gardens
Garden Plans
Inspirational Gardens
Getting Help
Our search function makes it easy to find the answers to your gardening questions.
In addition, you can contact one of our expert gardeners by emailing your questions
to [email protected]
Sign up for our monthly newsletter by sending a request to
[email protected] Be sure to include "Newsletter" as the subject of
your message.