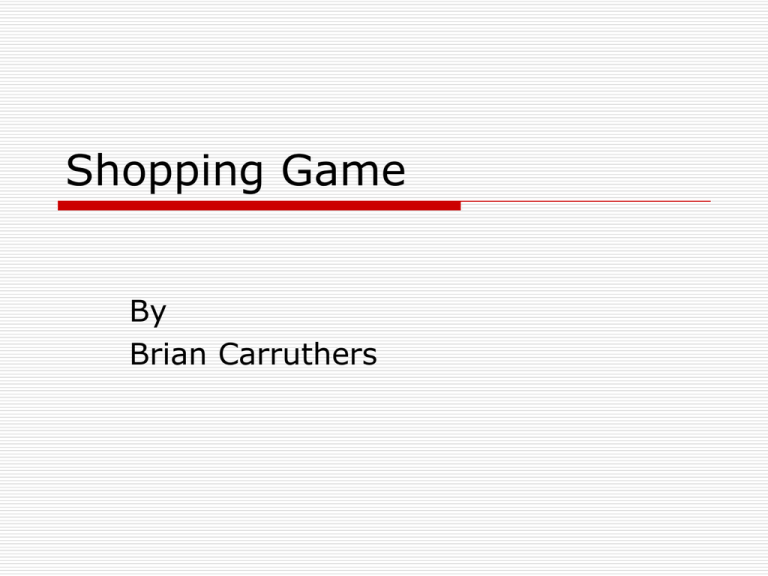 Shopping Game
By
Brian Carruthers
Look at the pictures below for one
minute and try to memorise them.
Here's a tip.
 Try to remember all the objects as
one picture rather than one by one by
name.
 This uses the short-term storage
ability of your working memory.
There were 12 pictures. How many
do you think you can remember?
Let's see how well you do.
The answers are:






scissors
bread
bottle of wine
spectacles
apple
clock






cheese
paint brush
shoes
newspaper
mobile phone
eggs
How many did you get correct?