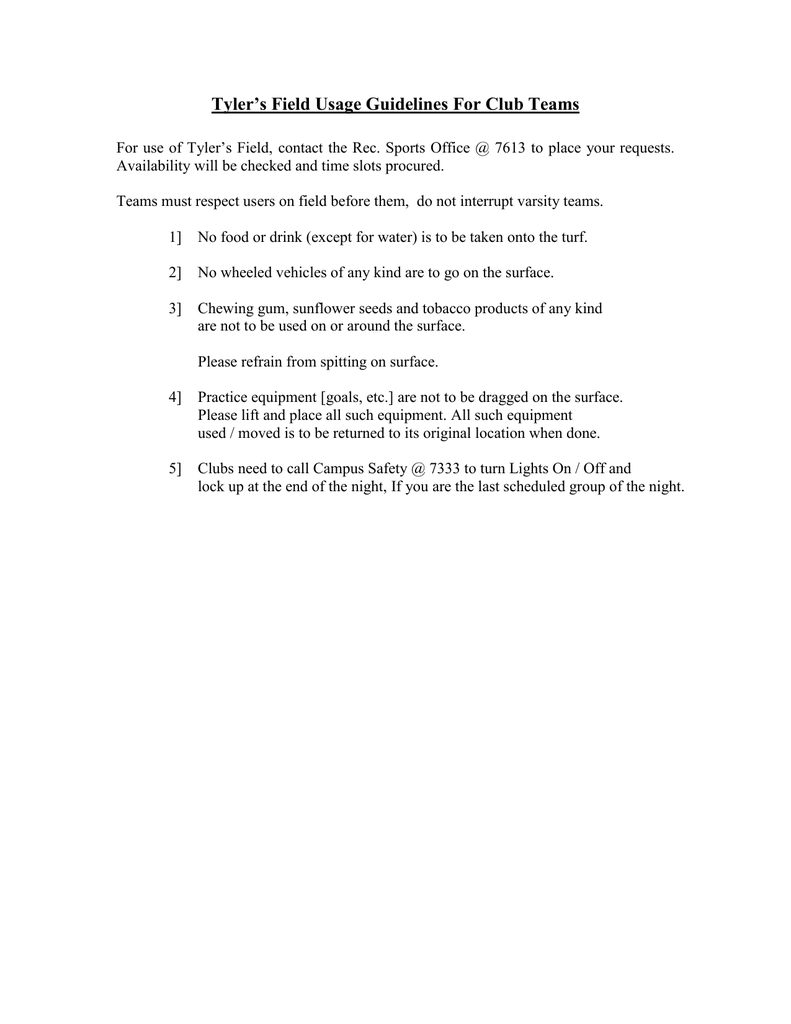 Tyler's Field Usage Guidelines For Club Teams
For use of Tyler's Field, contact the Rec. Sports Office @ 7613 to place your requests.
Availability will be checked and time slots procured.
Teams must respect users on field before them, do not interrupt varsity teams.
1]
No food or drink (except for water) is to be taken onto the turf.
2]
No wheeled vehicles of any kind are to go on the surface.
3]
Chewing gum, sunflower seeds and tobacco products of any kind
are not to be used on or around the surface.
Please refrain from spitting on surface.
4]
Practice equipment [goals, etc.] are not to be dragged on the surface.
Please lift and place all such equipment. All such equipment
used / moved is to be returned to its original location when done.
5]
Clubs need to call Campus Safety @ 7333 to turn Lights On / Off and
lock up at the end of the night, If you are the last scheduled group of the night.