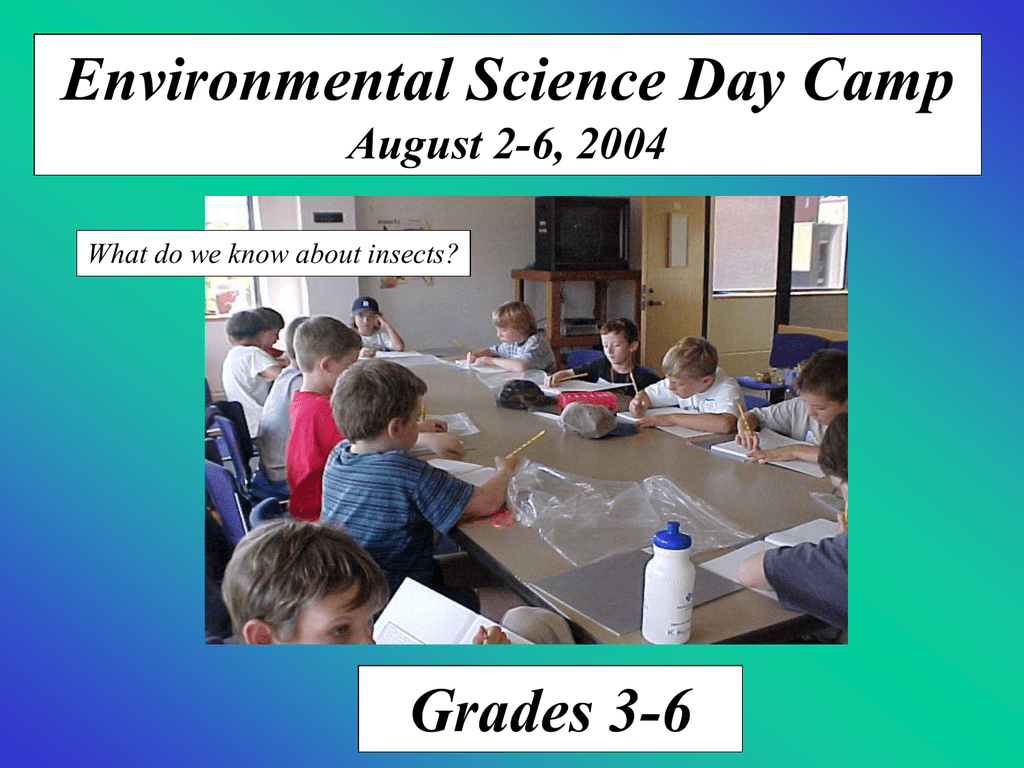 Environmental Science Day Camp
August 2-6, 2004
What do we know about insects?
Grades 3-6
Peter and Kellen
Moth Pupa
Looking for insects on the green
What insect can jump the farthest?
Amanda at the Entomology
Lab Shares VT and Malaysian
Insects
EUREKA! Bill The Bee Man
Centennial Woods
GPS
SOIL
WATER INSECTS
Journaling about what we saw
and did at Centennial Woods
Collecting soil samples to
compare with
Centennial Woods
Creating Insects With Food
The Nuts and Bolts of Insect Building
The Entomologists of the future!
Have A Great Summer!