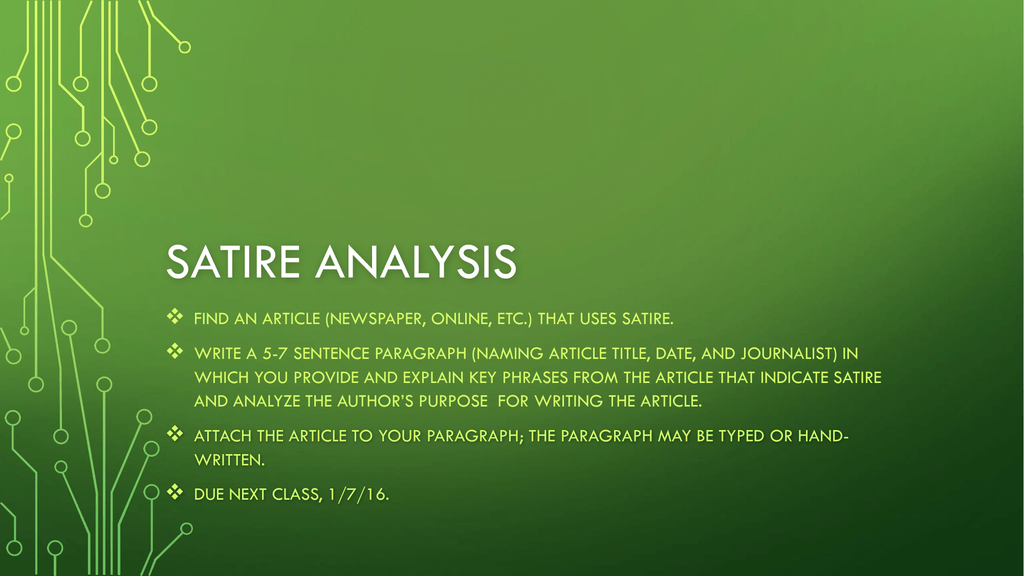 SATIRE ANALYSIS
 FIND AN ARTICLE (NEWSPAPER, ONLINE, ETC.) THAT USES SATIRE.
 WRITE A 5-7 SENTENCE PARAGRAPH (NAMING ARTICLE TITLE, DATE, AND JOURNALIST) IN
WHICH YOU PROVIDE AND EXPLAIN KEY PHRASES FROM THE ARTICLE THAT INDICATE SATIRE
AND ANALYZE THE AUTHOR'S PURPOSE FOR WRITING THE ARTICLE.
 ATTACH THE ARTICLE TO YOUR PARAGRAPH; THE PARAGRAPH MAY BE TYPED OR HANDWRITTEN.
 DUE NEXT CLASS, 1/7/16.