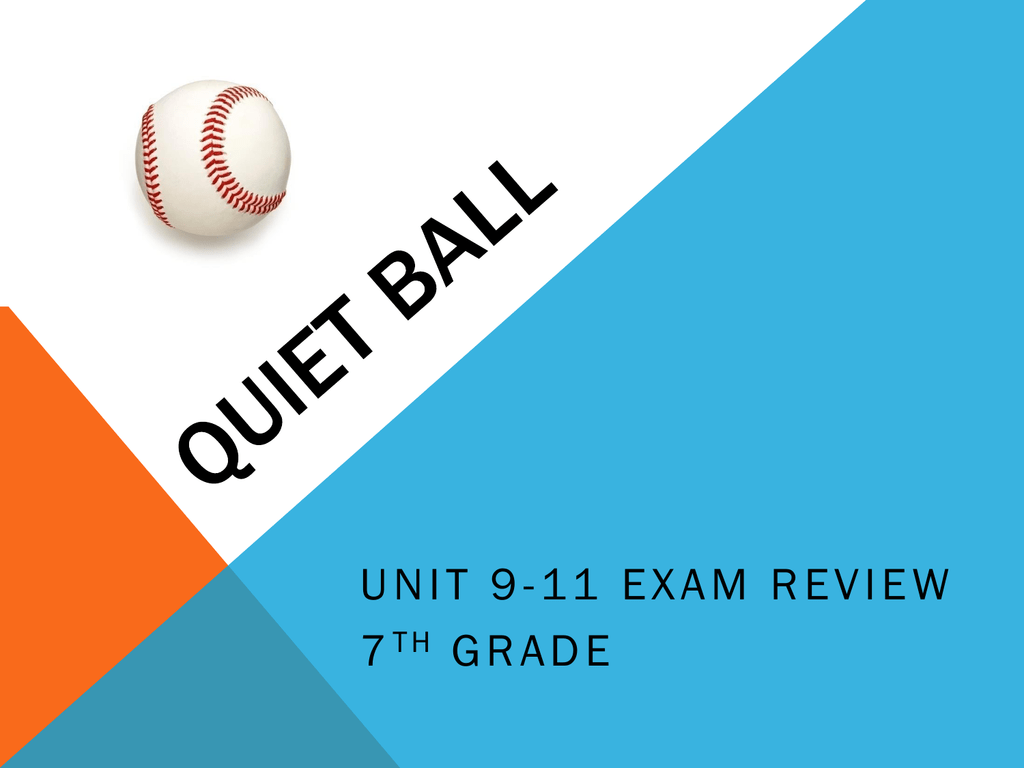 UNIT 9-11 EXAM REVIEW
7 TH G R A D E
WHAT IS A STIMULUS?
Something that causes a reaction (response)
HOW SHOULD AN OUTDOOR
CAT RESPOND TO RAIN?
Seek Shelter
WHY IS HOMEOSTASIS
IMPORTANT?
It keeps the body stable
HOW DO YOU MAINTAIN
HOMEOSTASIS ON A COLD
DAY?
Your body shivers which creates heat due to
friction
HOW DOES SWEATING
MAINTAIN HOMEOSTASIS?
Sweat cools down a hot body
WHAT ELEMENT(S) MUST BE
PRESENT IN ORDER FOR A
MOLECULE TO BE ORGANIC?
Carbon (attached to a
Hydrogen)
IF YOU HAVE A FEVER AND IT
BREAKS, MEANING YOU
BREAK OUT IN A SWEAT, HOW
IS YOUR BODY MAINTAINING
HOMEOSTASIS?
Sweat is cooling your
body down
WHAT OTHER ELEMENTS
COULD BE PRESENT IN AN
ORGANIC MOLECULE?
Hydrogen
Nitrogen, Oxygen, Phosphorus, Sulfur
Remember Elements with a single symbol
WHAT IS MADE UP OF ORGANIC
MOLECULES?
All Living things (Organisms)
WHAT DOES A PLANT NEED IN ORDER
TO INCREASE TURGOR PRESSURE?
Water
HOW DO CARBOHYDRATES GET BROKEN
DOWN IN THE DIGESTIVE SYSTEM?
IS THIS A PHYSICAL OR CHEMICAL CHANGE?
They break down into sugars
Chemical change
WHEN YOU KEEP A CRACKER IN YOUR
MOUTH FOR 2 MINUTES IT BEGINS TO
TASTE SWEET.
WHY WOULD A CRACKER BEGIN TO
TASTE SWEET?
The starches in the sugar are broken down into sugar
YOUR STOMACH CAN BREAK PROTEINS INTO
SMALLER LESS COMPLEX MOLECULES.
WHAT DOES YOUR STOMACH BREAK
PROTEINS INTO AND IS THIS A CHEMICAL OR
PHYSICAL CHANGE?
•
Proteins are broken down into amino acids
•
this is a chemical change
HOW DO SIMPLE SUGARS FORM?
•
Large carbohydrate molecules break down into
small molecules of sugar
WHY DO SOME PLANTS HAVE VINES AND
WHAT TYPE OF TROPISM DO THEY RESPOND
TO?
•
Vines allow a plant to wrap around items for
support.
•
Thigmotropism
WHAT ARE TWO TROPISMS THAT ARE
RESPONSIBLE FOR A PLANT GROWING UP?
•
Geotropism
•
Phototropism
HOW DO ROOT SYSTEMS RESPOND TO
GRAVITY?
•
They grow down
WHAT IS AN EXTERNAL STIMULUS?
•
A change in your environment that causes you to react
HOW DOES A CAT RESPOND TO RAIN?
IS THIS AN INTERNAL OR EXTERNAL
STIMULUS?
•
The cat seeks shelter
•
External
WHICH PLANT HAS MORE TURGOR
PRESSURE AND HOW CAN YOU TELL?
Plant A
Plant B
•
Plant A because it is full, the water is pushing the
plant into an upright position.