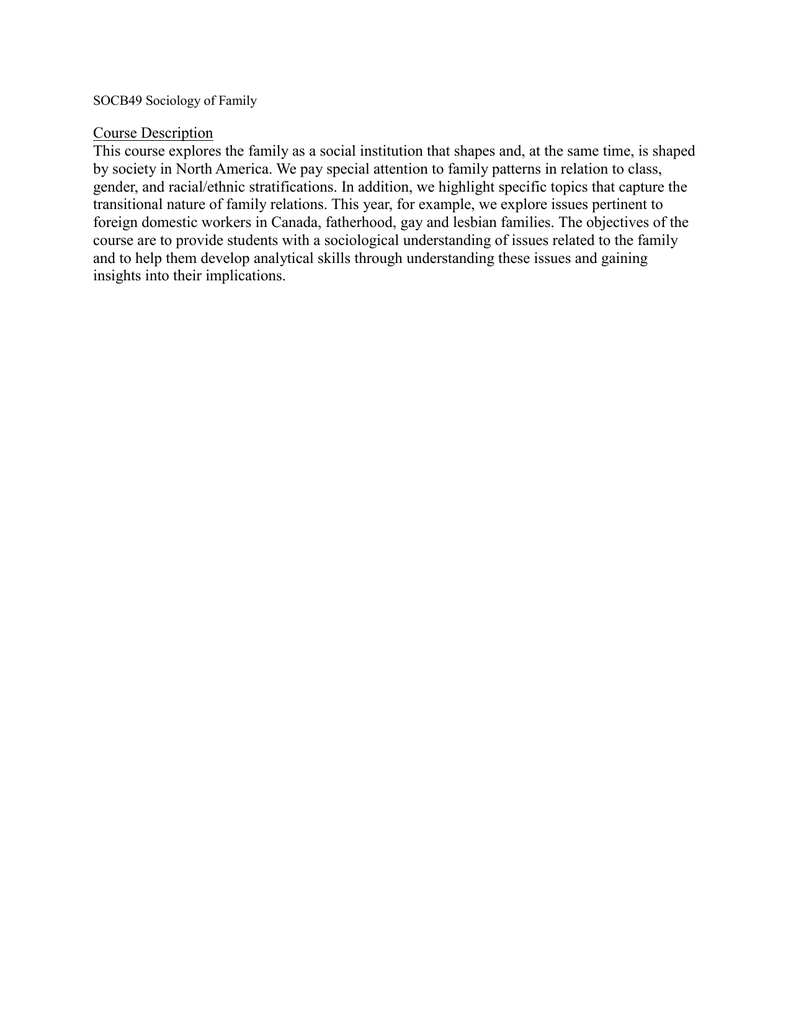 SOCB49 Sociology of Family
Course Description
This course explores the family as a social institution that shapes and, at the same time, is shaped
by society in North America. We pay special attention to family patterns in relation to class,
gender, and racial/ethnic stratifications. In addition, we highlight specific topics that capture the
transitional nature of family relations. This year, for example, we explore issues pertinent to
foreign domestic workers in Canada, fatherhood, gay and lesbian families. The objectives of the
course are to provide students with a sociological understanding of issues related to the family
and to help them develop analytical skills through understanding these issues and gaining
insights into their implications.