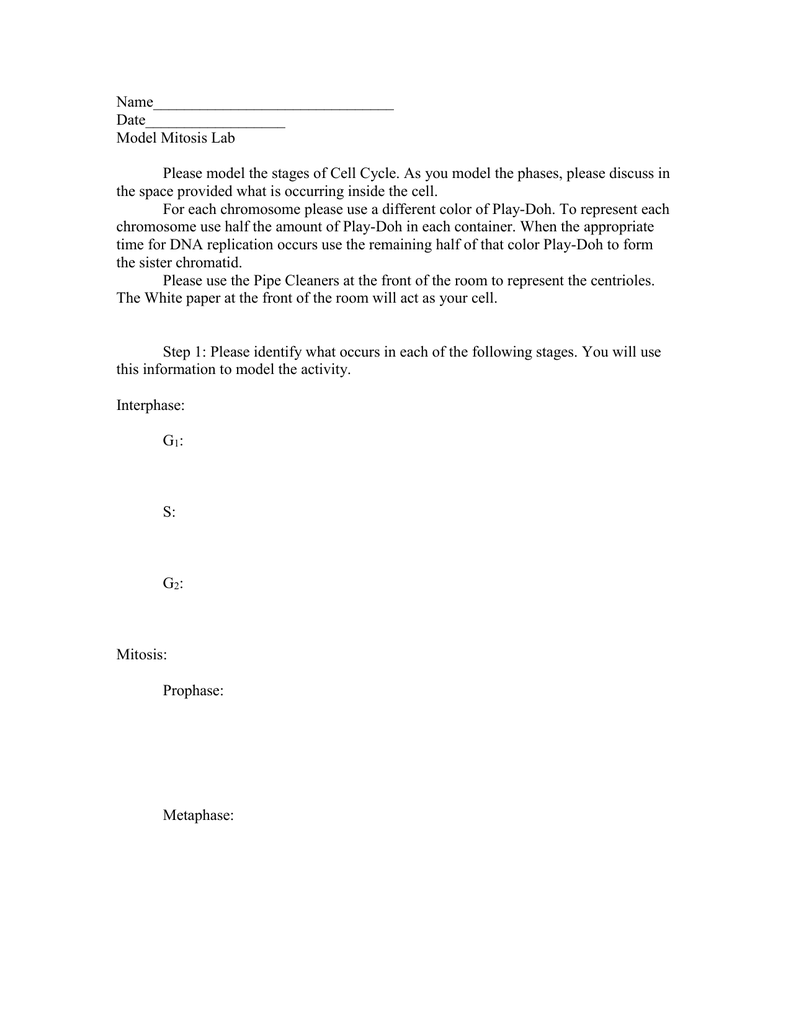 Name_______________________________
Date__________________
Model Mitosis Lab
Please model the stages of Cell Cycle. As you model the phases, please discuss in
the space provided what is occurring inside the cell.
For each chromosome please use a different color of Play-Doh. To represent each
chromosome use half the amount of Play-Doh in each container. When the appropriate
time for DNA replication occurs use the remaining half of that color Play-Doh to form
the sister chromatid.
Please use the Pipe Cleaners at the front of the room to represent the centrioles.
The White paper at the front of the room will act as your cell.
Step 1: Please identify what occurs in each of the following stages. You will use
this information to model the activity.
Interphase:
G1:
S:
G2:
Mitosis:
Prophase:
Metaphase:
Anaphase:
Telophase/Cytokinesis:
Meiosis is the division of sex cells to produce gametes (sperm and egg). Please discuss
the stages of meiosis.
In Prophase I of meiosis what are two special events that occur? Define them. Draw them
below.