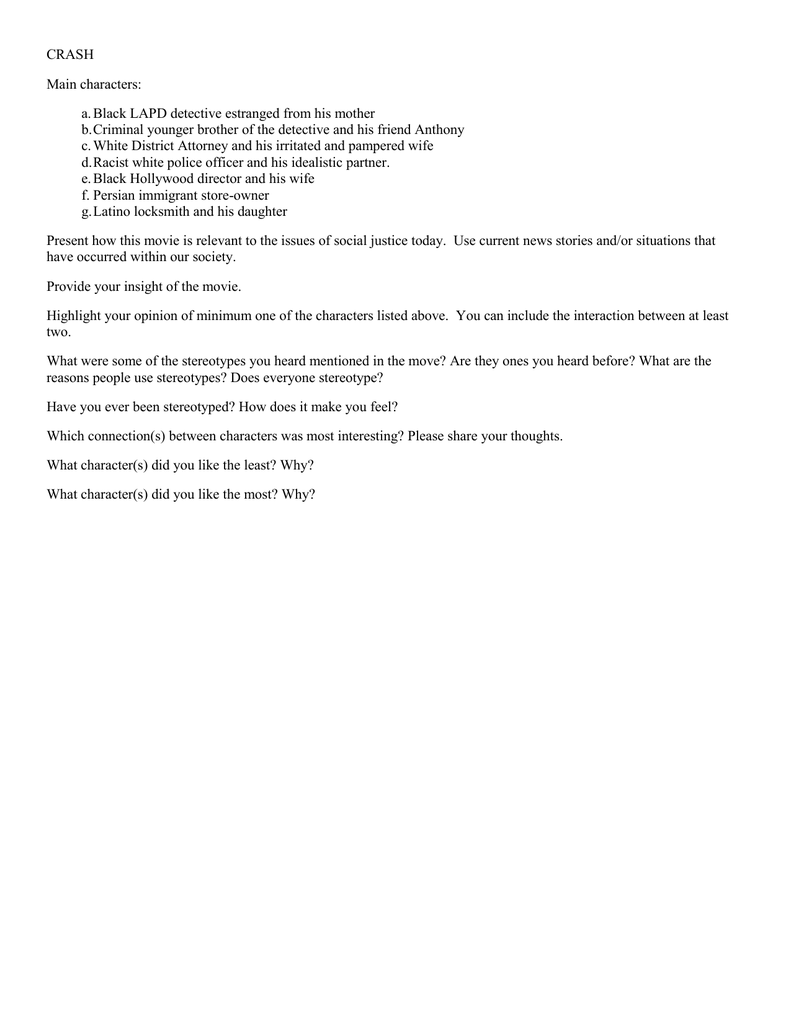 CRASH
Main characters:
a. Black LAPD detective estranged from his mother
b. Criminal younger brother of the detective and his friend Anthony
c. White District Attorney and his irritated and pampered wife
d. Racist white police officer and his idealistic partner.
e. Black Hollywood director and his wife
f. Persian immigrant store-owner
g. Latino locksmith and his daughter
Present how this movie is relevant to the issues of social justice today. Use current news stories and/or situations that
have occurred within our society.
Provide your insight of the movie.
Highlight your opinion of minimum one of the characters listed above. You can include the interaction between at least
two.
What were some of the stereotypes you heard mentioned in the move? Are they ones you heard before? What are the
reasons people use stereotypes? Does everyone stereotype?
Have you ever been stereotyped? How does it make you feel?
Which connection(s) between characters was most interesting? Please share your thoughts.
What character(s) did you like the least? Why?
What character(s) did you like the most? Why?