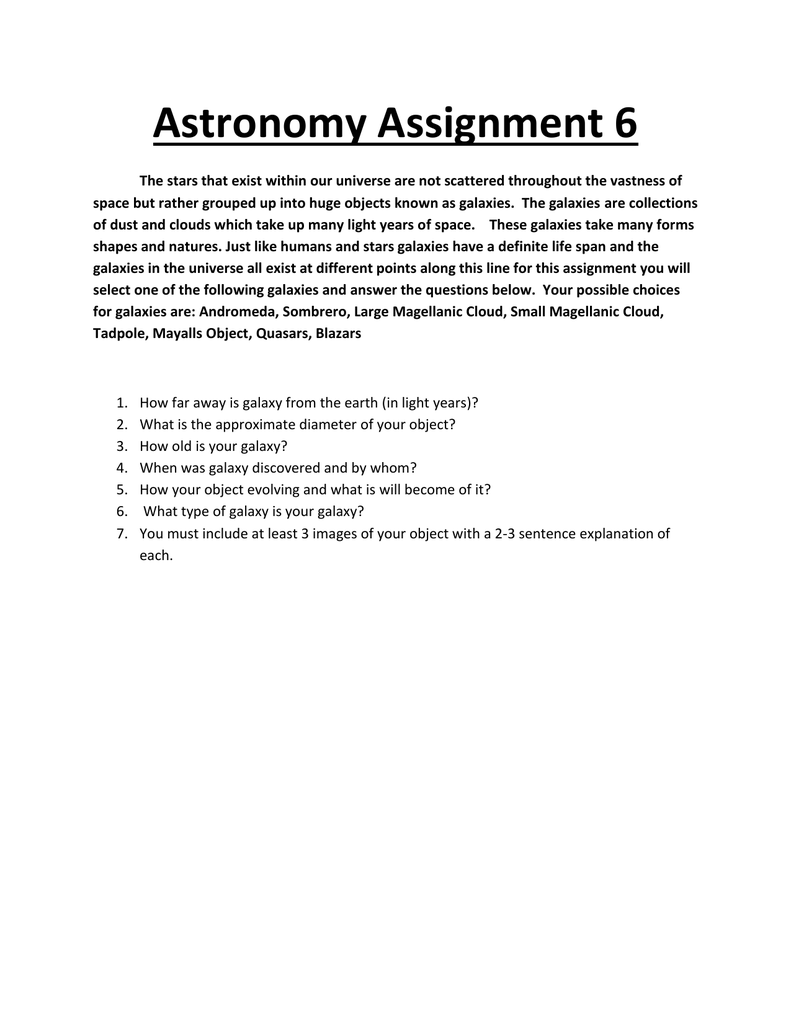 Astronomy Assignment 6
The stars that exist within our universe are not scattered throughout the vastness of
space but rather grouped up into huge objects known as galaxies. The galaxies are collections
of dust and clouds which take up many light years of space. These galaxies take many forms
shapes and natures. Just like humans and stars galaxies have a definite life span and the
galaxies in the universe all exist at different points along this line for this assignment you will
select one of the following galaxies and answer the questions below. Your possible choices
for galaxies are: Andromeda, Sombrero, Large Magellanic Cloud, Small Magellanic Cloud,
Tadpole, Mayalls Object, Quasars, Blazars
1.
2.
3.
4.
5.
6.
7.
How far away is galaxy from the earth (in light years)?
What is the approximate diameter of your object?
How old is your galaxy?
When was galaxy discovered and by whom?
How your object evolving and what is will become of it?
What type of galaxy is your galaxy?
You must include at least 3 images of your object with a 2-3 sentence explanation of
each.