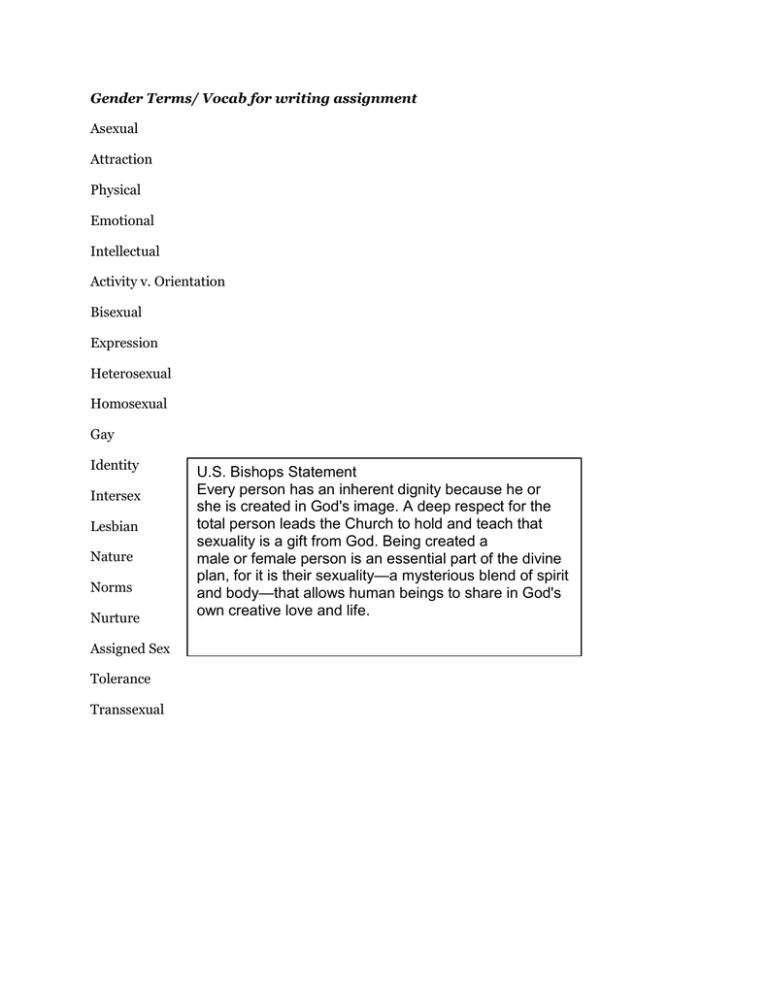 Gender Terms/ Vocab for writing assignment
Asexual
Attraction
Physical
Emotional
Intellectual
Activity v. Orientation
Bisexual
Expression
Heterosexual
Homosexual
Gay
Identity
Intersex
Lesbian
Nature
Norms
Nurture
Assigned Sex
Tolerance
Transsexual
U.S. Bishops Statement
Every person has an inherent dignity because he or
she is created in God's image. A deep respect for the
total person leads the Church to hold and teach that
sexuality is a gift from God. Being created a
male or female person is an essential part of the divine
plan, for it is their sexuality—a mysterious blend of spirit
and body—that allows human beings to share in God's
own creative love and life.