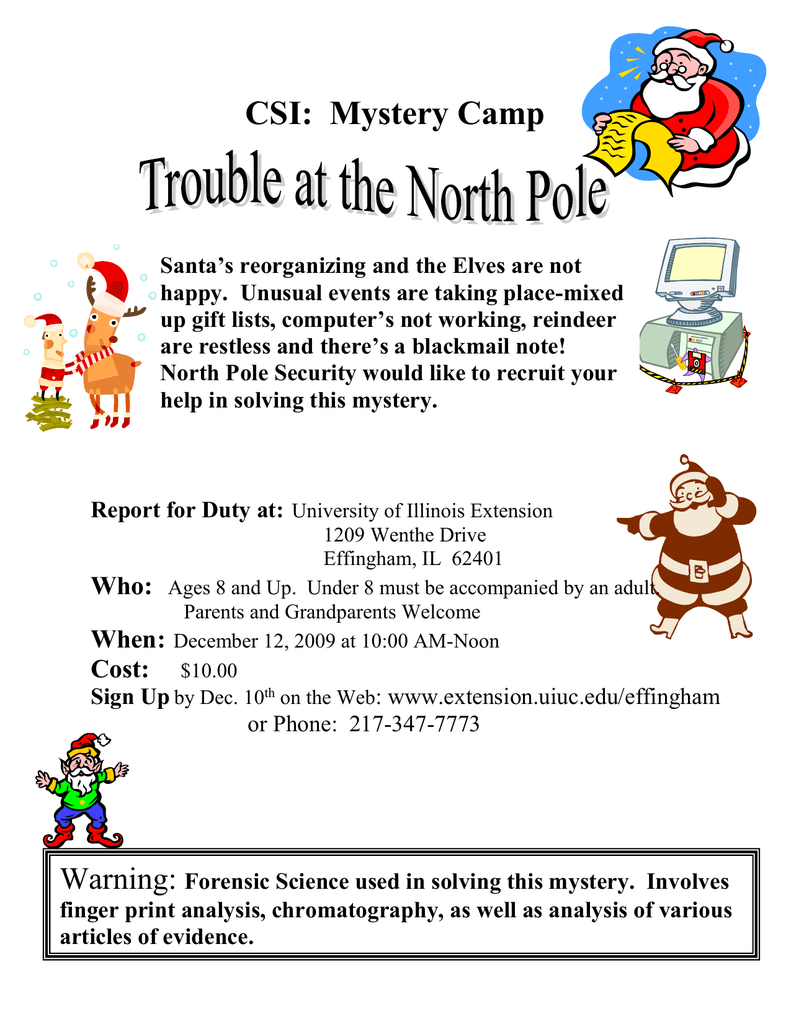 CSI: Mystery Camp
Santa's reorganizing and the Elves are not
happy. Unusual events are taking place-mixed
up gift lists, computer's not working, reindeer
are restless and there's a blackmail note!
North Pole Security would like to recruit your
help in solving this mystery.
Report for Duty at: University of Illinois Extension
1209 Wenthe Drive
Effingham, IL 62401
Who: Ages 8 and Up. Under 8 must be accompanied by an adult.
Parents and Grandparents Welcome
When: December 12, 2009 at 10:00 AM-Noon
Cost: $10.00
Sign Up by Dec. 10th on the Web: www.extension.uiuc.edu/effingham
or Phone: 217-347-7773
Warning: Forensic Science used in solving this mystery.
Involves
finger print analysis, chromatography, as well as analysis of various
articles of evidence.