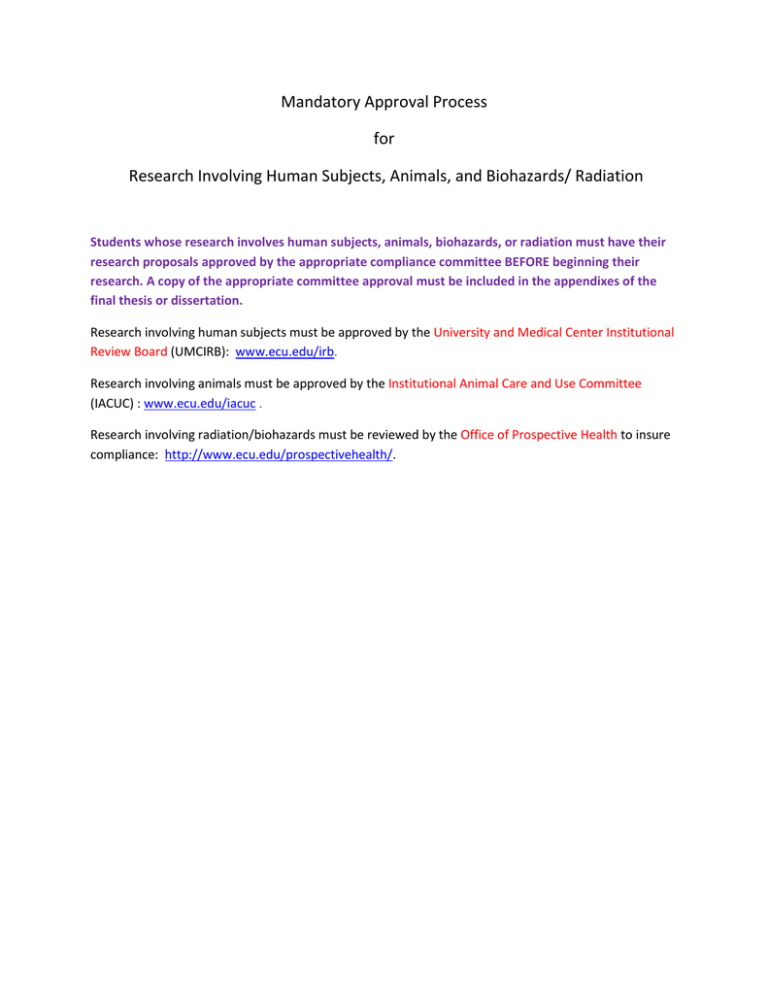 Mandatory Approval Process
for
Research Involving Human Subjects, Animals, and Biohazards/ Radiation
Students whose research involves human subjects, animals, biohazards, or radiation must have their
research proposals approved by the appropriate compliance committee BEFORE beginning their
research. A copy of the appropriate committee approval must be included in the appendixes of the
final thesis or dissertation.
Research involving human subjects must be approved by the University and Medical Center Institutional
Review Board (UMCIRB): www.ecu.edu/irb.
Research involving animals must be approved by the Institutional Animal Care and Use Committee
(IACUC) : www.ecu.edu/iacuc .
Research involving radiation/biohazards must be reviewed by the Office of Prospective Health to insure
compliance: http://www.ecu.edu/prospectivehealth/.