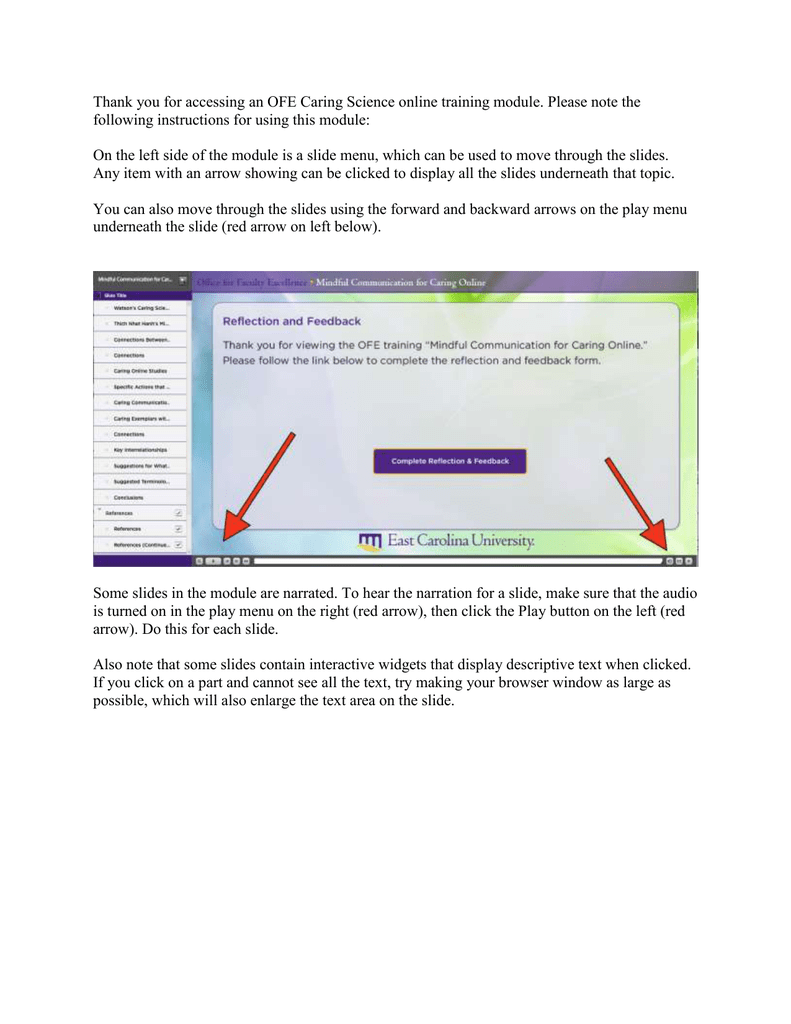 Thank you for accessing an OFE Caring Science online training module. Please note the
following instructions for using this module:
On the left side of the module is a slide menu, which can be used to move through the slides.
Any item with an arrow showing can be clicked to display all the slides underneath that topic.
You can also move through the slides using the forward and backward arrows on the play menu
underneath the slide (red arrow on left below).
Some slides in the module are narrated. To hear the narration for a slide, make sure that the audio
is turned on in the play menu on the right (red arrow), then click the Play button on the left (red
arrow). Do this for each slide.
Also note that some slides contain interactive widgets that display descriptive text when clicked.
If you click on a part and cannot see all the text, try making your browser window as large as
possible, which will also enlarge the text area on the slide.