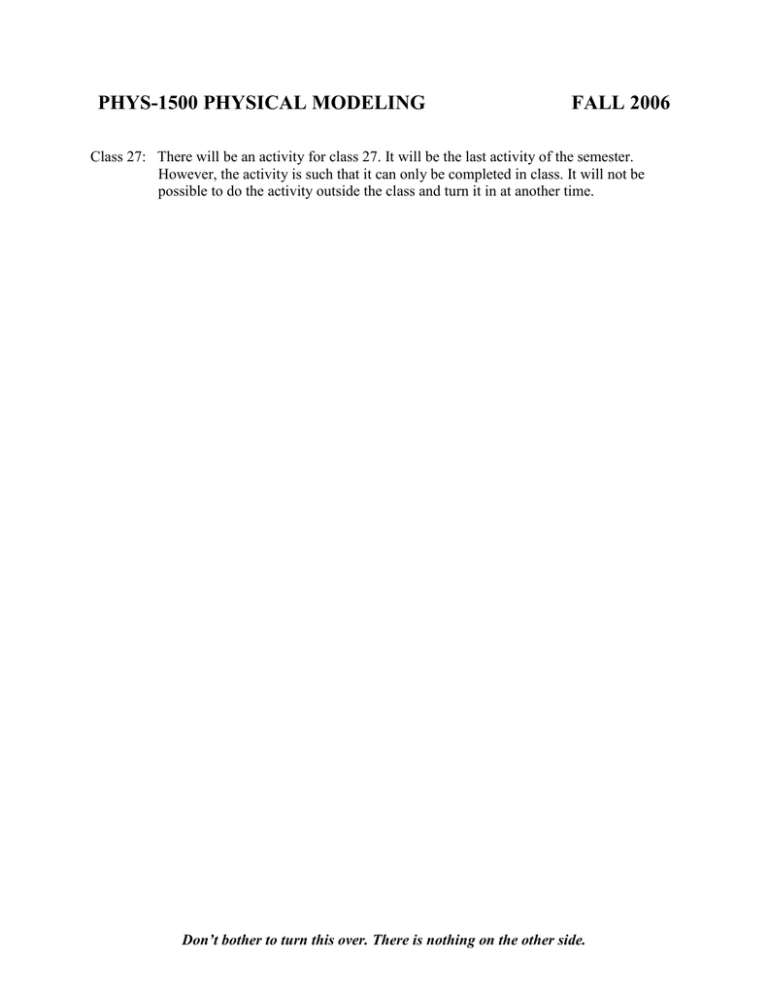 PHYS-1500 PHYSICAL MODELING
FALL 2006
Class 27: There will be an activity for class 27. It will be the last activity of the semester.
However, the activity is such that it can only be completed in class. It will not be
possible to do the activity outside the class and turn it in at another time.
Don't bother to turn this over. There is nothing on the other side.