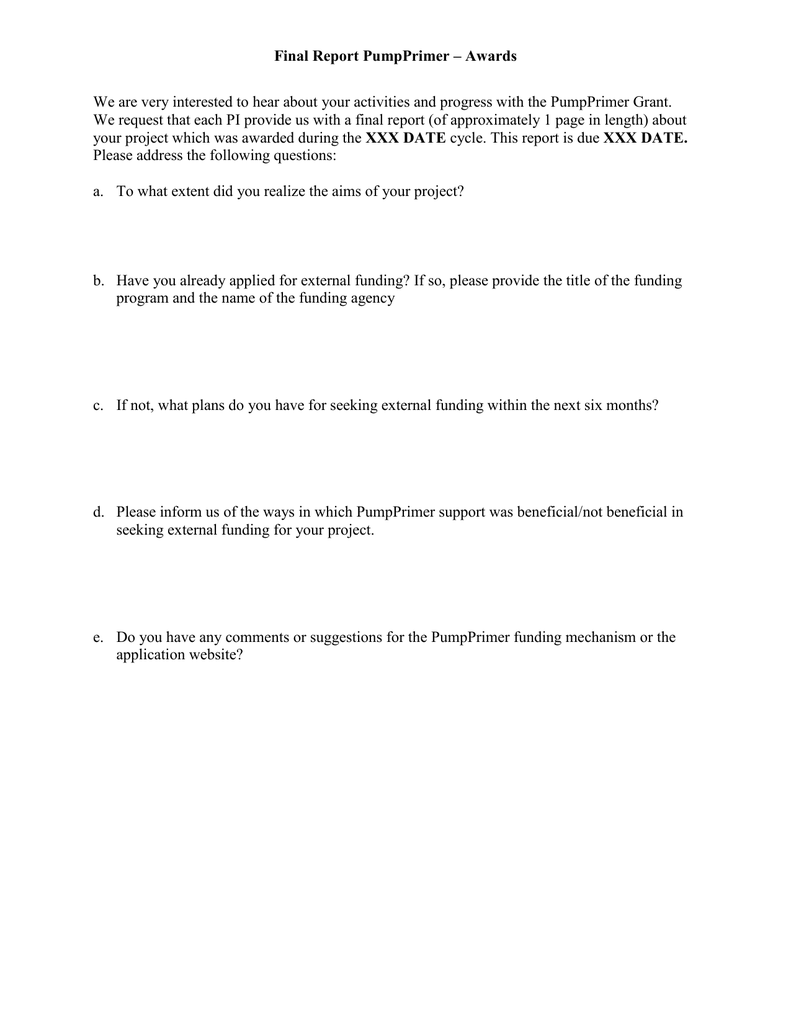 Final Report PumpPrimer – Awards
We are very interested to hear about your activities and progress with the PumpPrimer Grant.
We request that each PI provide us with a final report (of approximately 1 page in length) about
your project which was awarded during the XXX DATE cycle. This report is due XXX DATE.
Please address the following questions:
a. To what extent did you realize the aims of your project?
b. Have you already applied for external funding? If so, please provide the title of the funding
program and the name of the funding agency
c. If not, what plans do you have for seeking external funding within the next six months?
d. Please inform us of the ways in which PumpPrimer support was beneficial/not beneficial in
seeking external funding for your project.
e. Do you have any comments or suggestions for the PumpPrimer funding mechanism or the
application website?