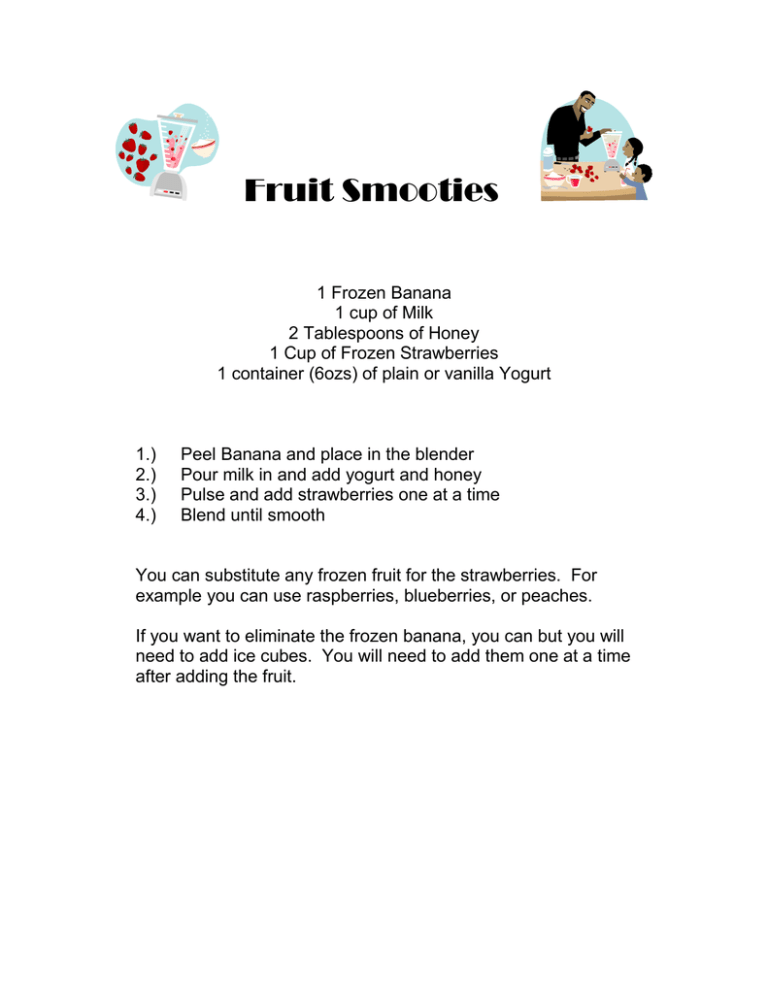 Fruit Smooties
1 Frozen Banana
1 cup of Milk
2 Tablespoons of Honey
1 Cup of Frozen Strawberries
1 container (6ozs) of plain or vanilla Yogurt
1.)
2.)
3.)
4.)
Peel Banana and place in the blender
Pour milk in and add yogurt and honey
Pulse and add strawberries one at a time
Blend until smooth
You can substitute any frozen fruit for the strawberries. For
example you can use raspberries, blueberries, or peaches.
If you want to eliminate the frozen banana, you can but you will
need to add ice cubes. You will need to add them one at a time
after adding the fruit.