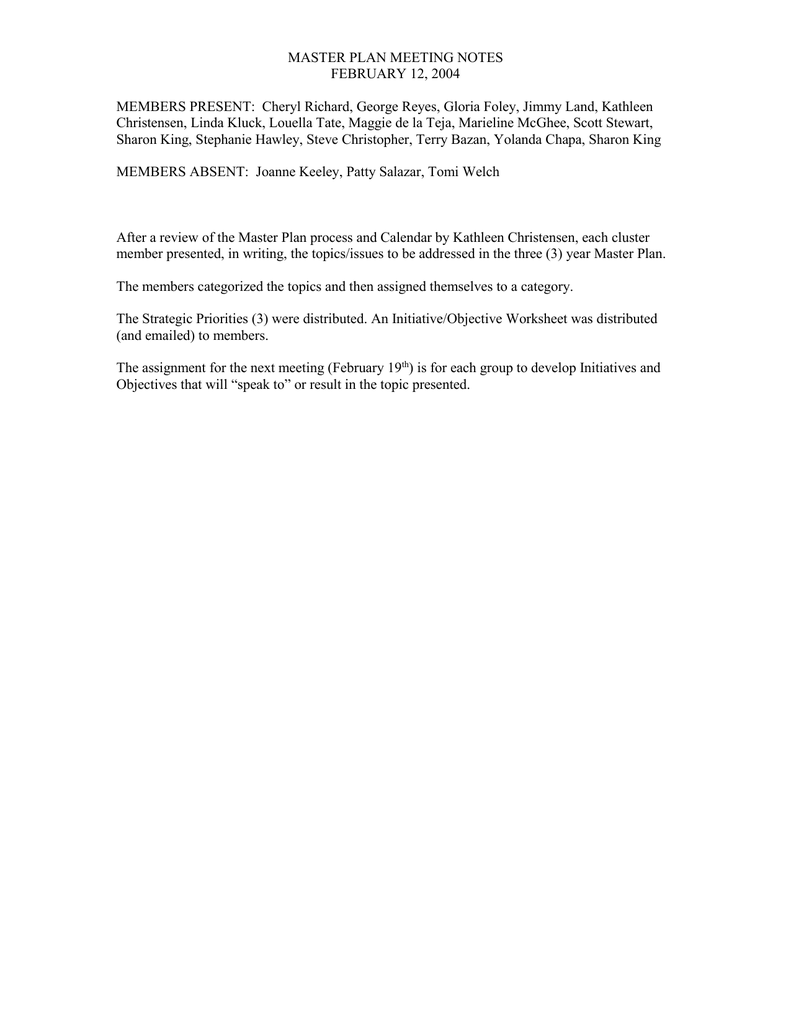 MASTER PLAN MEETING NOTES
FEBRUARY 12, 2004
MEMBERS PRESENT: Cheryl Richard, George Reyes, Gloria Foley, Jimmy Land, Kathleen
Christensen, Linda Kluck, Louella Tate, Maggie de la Teja, Marieline McGhee, Scott Stewart,
Sharon King, Stephanie Hawley, Steve Christopher, Terry Bazan, Yolanda Chapa, Sharon King
MEMBERS ABSENT: Joanne Keeley, Patty Salazar, Tomi Welch
After a review of the Master Plan process and Calendar by Kathleen Christensen, each cluster
member presented, in writing, the topics/issues to be addressed in the three (3) year Master Plan.
The members categorized the topics and then assigned themselves to a category.
The Strategic Priorities (3) were distributed. An Initiative/Objective Worksheet was distributed
(and emailed) to members.
The assignment for the next meeting (February 19th) is for each group to develop Initiatives and
Objectives that will "speak to" or result in the topic presented.