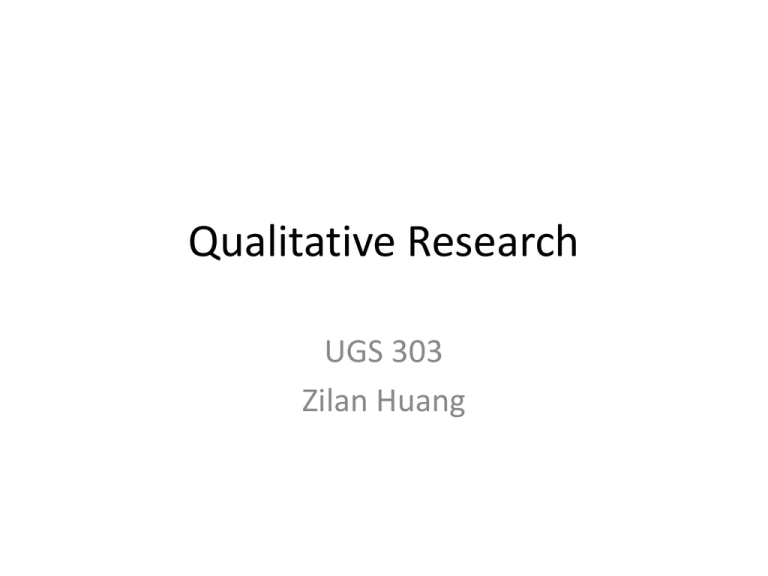 Qualitative Research
UGS 303
Zilan Huang
Qualitative Research
• Methodologies that help us to understand
human experiences. In scientific method, fits
into the "observation" stage. Often conducted
in natural setting.
Knowledge Schema
• unconscious beliefs and expectations about
categories of people, events, objects, settings.
• Seemingly natural
• fill in unstated information based on
experience in the world
Studying Human Actions
• focus on localized behavior
• Data are words, nonverbal/paraverbal
communication, images, or other "text"
Interview
• Exploring experience from the view of the
interviewee
– Structured
– Semi-structured
– Unstructured
• Problem?
– Self report rather than observation
Ethnographic Research
• Aimed at developing an insider perspective of
a group.
– Detailed observation
– In-depth interview
• Problem?
– seeing through one's own lenses
Thank You!