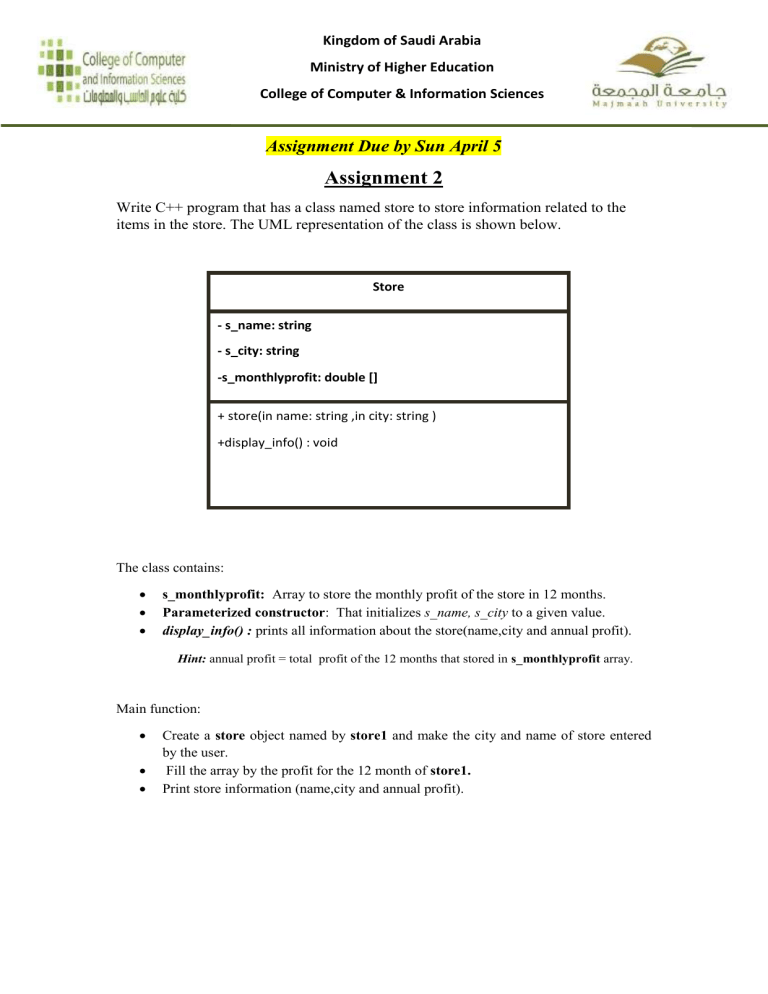 Kingdom of Saudi Arabia
Ministry of Higher Education
College of Computer & Information Sciences
Majmaah University
Assignment Due by Sun April 5
Assignment 2
Write C++ program that has a class named store to store information related to the items in the store. The UML representation of the class is shown below.
- s_name: string
- s_city: string
-s_monthlyprofit: double []
+ store(in name: string ,in city: string )
+display_info() : void
Store
The class contains:
 s_monthlyprofit: Array to store the monthly profit of the store in 12 months.

Parameterized constructor : That initializes s_name, s_city to a given value.
 display_info() : prints all information about the store(name,city and annual profit).
Hint: annual profit = total profit of the 12 months that stored in s_monthlyprofit array.
Main function:

Create a store object named by store1 and make the city and name of store entered by the user.

Fill the array by the profit for the 12 month of store1.

Print store information (name,city and annual profit).