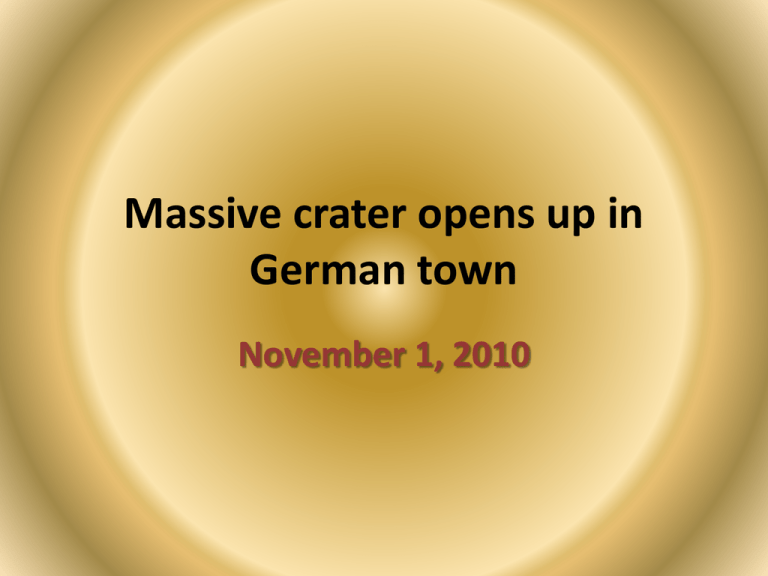 Massive crater opens up in
German town
November 1, 2010
Massive Crater Opened Up In
Germany, Swallowed A Car
• German CraterAccording to several news sites,
a massive crater has opened up in the middle
of a housing estate in Schmalkalden, a small
town in Germany's central hill country, 120km
northeast of Frankfurt. The hole, about 20m
deep and 40m wide swallowed a car. Germany
occasionally experiences potholes when water
creates cavities in areas of karst rock or
ancient mines collapse.