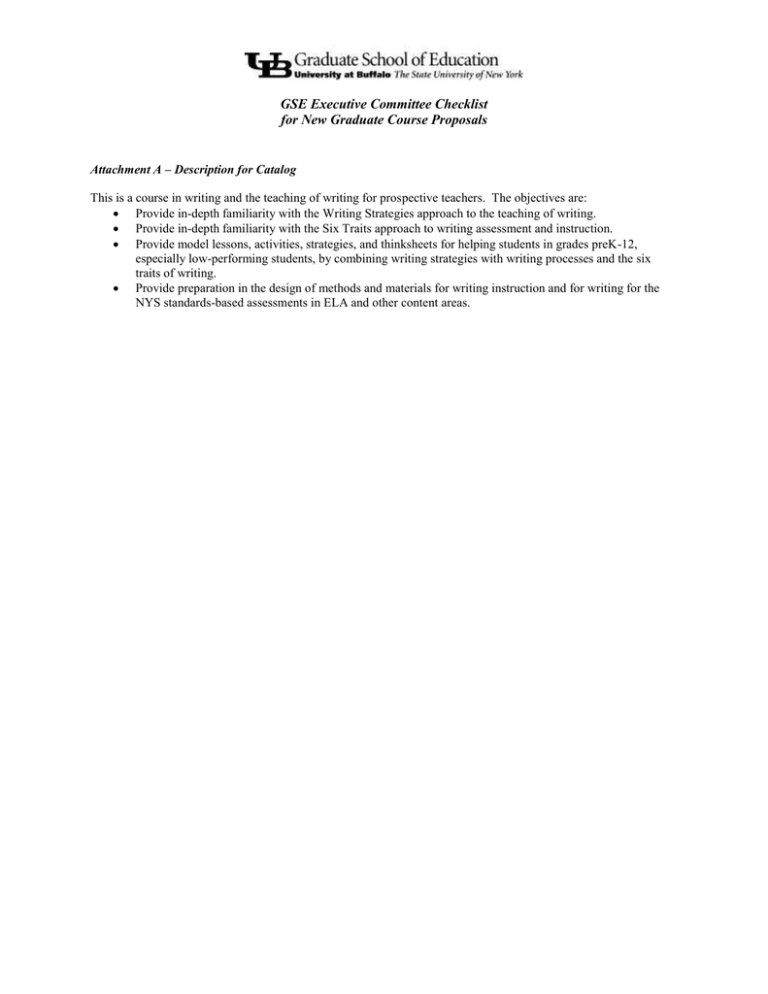 GSE Executive Committee Checklist
for New Graduate Course Proposals
Attachment A – Description for Catalog
This is a course in writing and the teaching of writing for prospective teachers. The objectives are:
 Provide in-depth familiarity with the Writing Strategies approach to the teaching of writing.
 Provide in-depth familiarity with the Six Traits approach to writing assessment and instruction.
 Provide model lessons, activities, strategies, and thinksheets for helping students in grades preK-12,
especially low-performing students, by combining writing strategies with writing processes and the six
traits of writing.
 Provide preparation in the design of methods and materials for writing instruction and for writing for the
NYS standards-based assessments in ELA and other content areas.