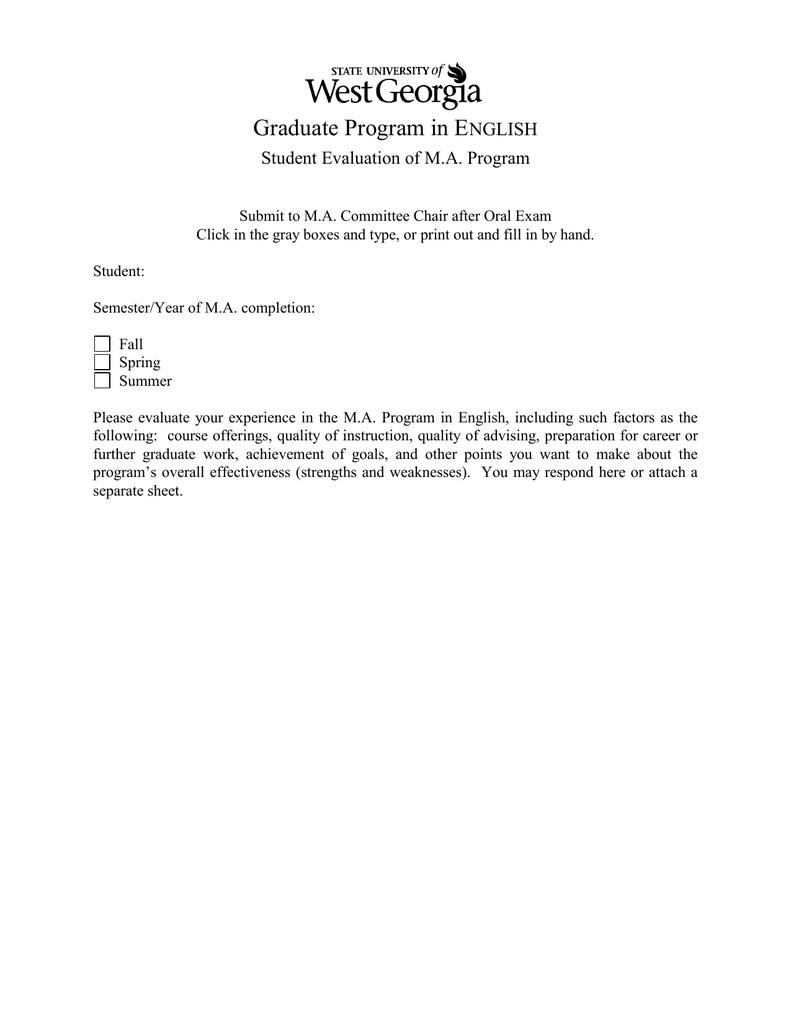 Graduate Program in ENGLISH
Student Evaluation of M.A. Program
Submit to M.A. Committee Chair after Oral Exam
Click in the gray boxes and type, or print out and fill in by hand.
Student:
Semester/Year of M.A. completion:
Fall
Spring
Summer
Please evaluate your experience in the M.A. Program in English, including such factors as the
following: course offerings, quality of instruction, quality of advising, preparation for career or
further graduate work, achievement of goals, and other points you want to make about the
program's overall effectiveness (strengths and weaknesses). You may respond here or attach a
separate sheet.