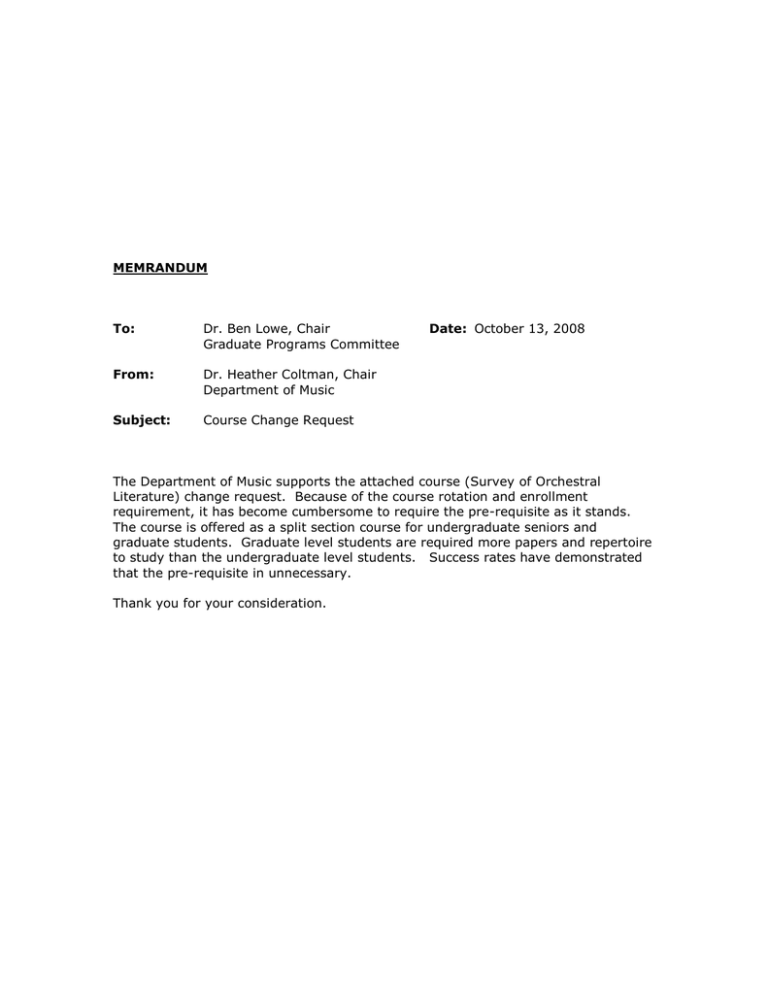 MEMRANDUM
To:
Dr. Ben Lowe, Chair
Graduate Programs Committee
From:
Dr. Heather Coltman, Chair
Department of Music
Subject:
Course Change Request
Date: October 13, 2008
The Department of Music supports the attached course (Survey of Orchestral
Literature) change request. Because of the course rotation and enrollment
requirement, it has become cumbersome to require the pre-requisite as it stands.
The course is offered as a split section course for undergraduate seniors and
graduate students. Graduate level students are required more papers and repertoire
to study than the undergraduate level students. Success rates have demonstrated
that the pre-requisite in unnecessary.
Thank you for your consideration.