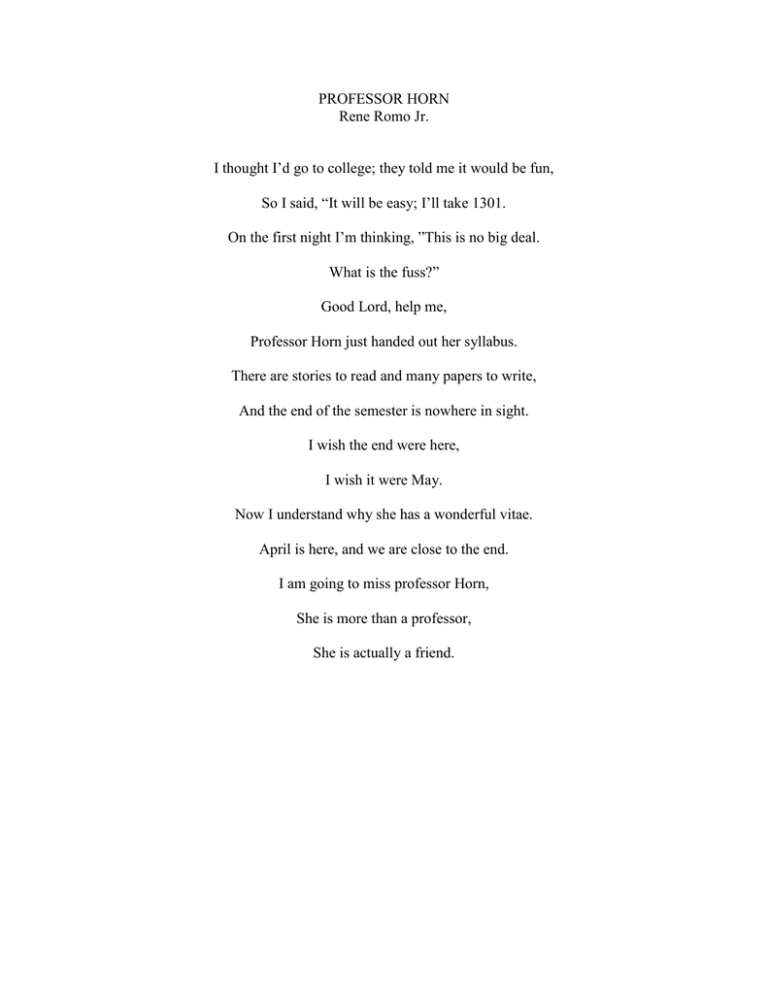 PROFESSOR HORN
Rene Romo Jr.
I thought I'd go to college; they told me it would be fun,
So I said, "It will be easy; I'll take 1301.
On the first night I'm thinking, "This is no big deal.
What is the fuss?"
Good Lord, help me,
Professor Horn just handed out her syllabus.
There are stories to read and many papers to write,
And the end of the semester is nowhere in sight.
I wish the end were here,
I wish it were May.
Now I understand why she has a wonderful vitae.
April is here, and we are close to the end.
I am going to miss professor Horn,
She is more than a professor,
She is actually a friend.