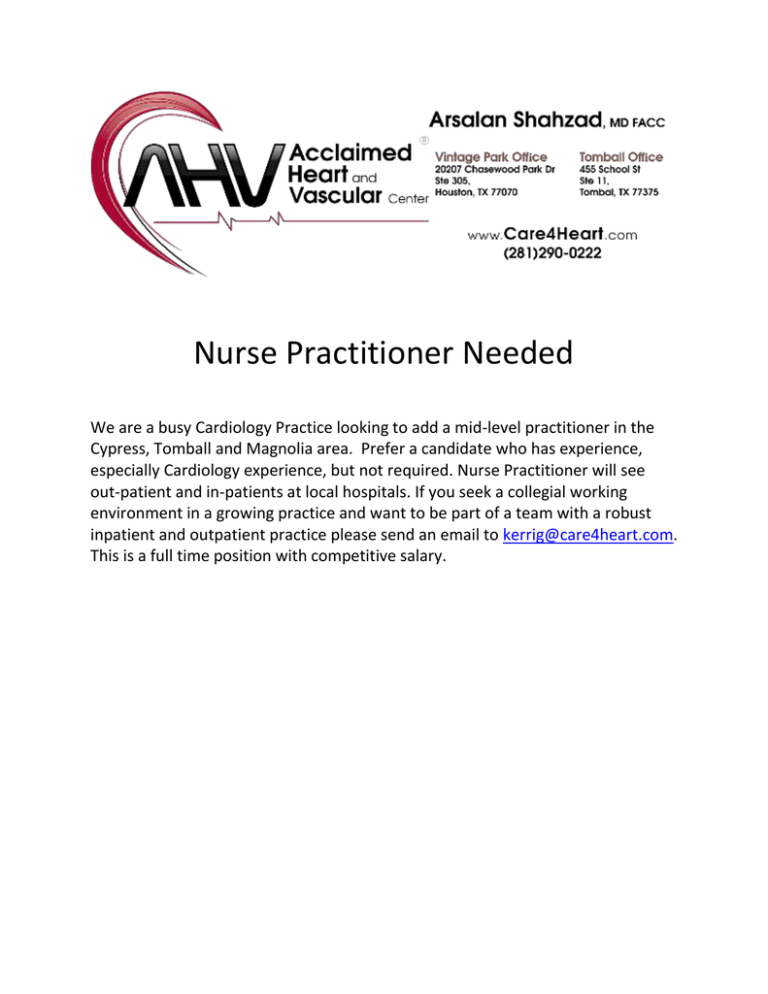 Nurse Practitioner Needed
We are a busy Cardiology Practice looking to add a mid-level practitioner in the
Cypress, Tomball and Magnolia area. Prefer a candidate who has experience,
especially Cardiology experience, but not required. Nurse Practitioner will see
out-patient and in-patients at local hospitals. If you seek a collegial working
environment in a growing practice and want to be part of a team with a robust
inpatient and outpatient practice please send an email to [email protected]
This is a full time position with competitive salary.