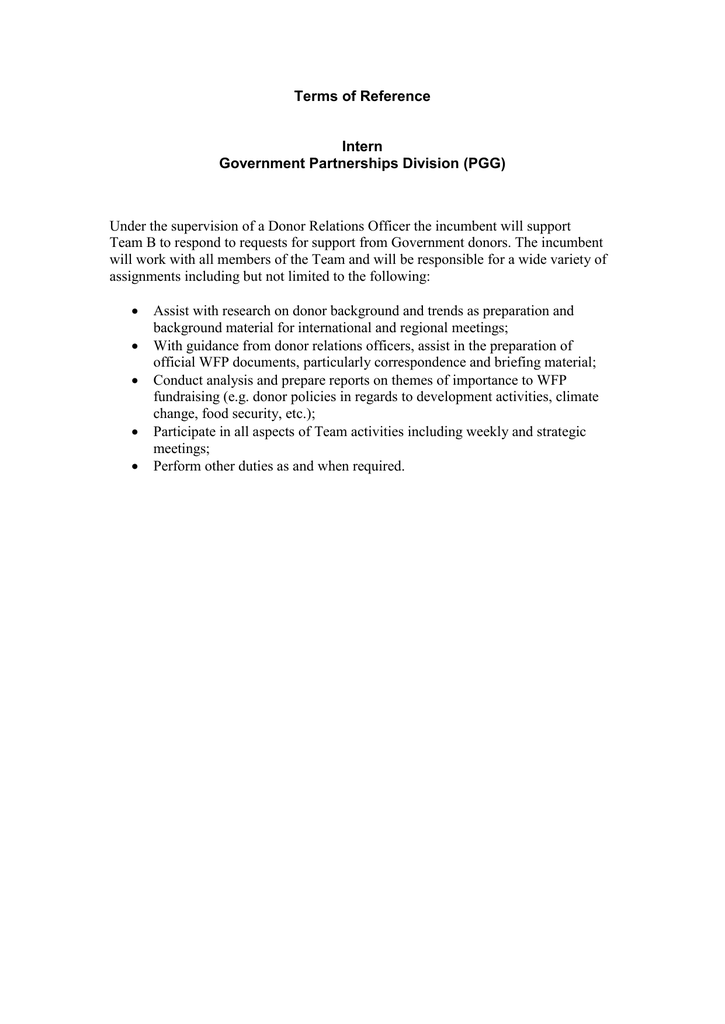 Terms of Reference
Intern
Government Partnerships Division (PGG)
Under the supervision of a Donor Relations Officer the incumbent will support
Team B to respond to requests for support from Government donors. The incumbent
will work with all members of the Team and will be responsible for a wide variety of
assignments including but not limited to the following:





Assist with research on donor background and trends as preparation and
background material for international and regional meetings;
With guidance from donor relations officers, assist in the preparation of
official WFP documents, particularly correspondence and briefing material;
Conduct analysis and prepare reports on themes of importance to WFP
fundraising (e.g. donor policies in regards to development activities, climate
change, food security, etc.);
Participate in all aspects of Team activities including weekly and strategic
meetings;
Perform other duties as and when required.