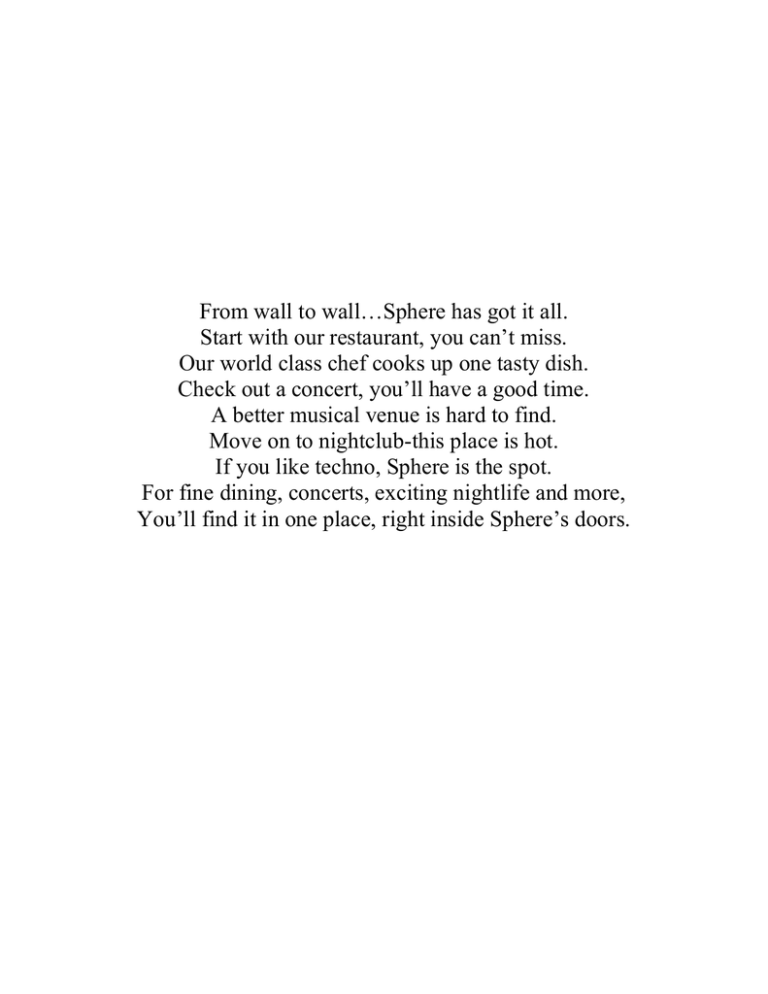 From wall to wall…Sphere has got it all.
Start with our restaurant, you can't miss.
Our world class chef cooks up one tasty dish.
Check out a concert, you'll have a good time.
A better musical venue is hard to find.
Move on to nightclub-this place is hot.
If you like techno, Sphere is the spot.
For fine dining, concerts, exciting nightlife and more,
You'll find it in one place, right inside Sphere's doors.