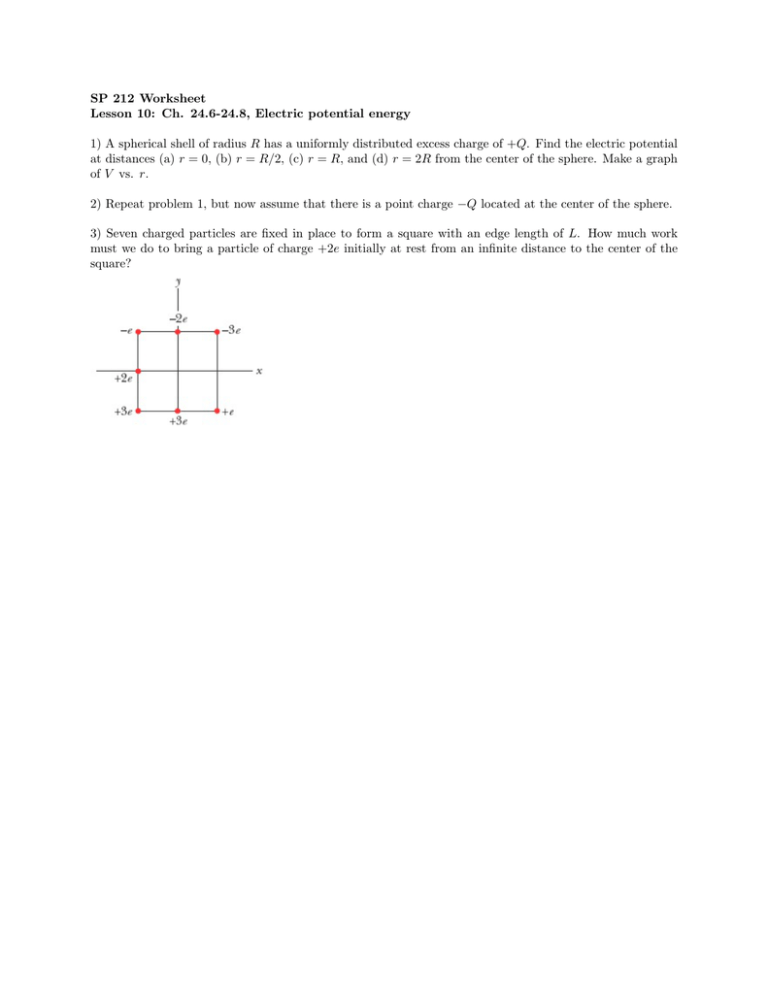 SP 212 Worksheet
Lesson 10: Ch. 24.6-24.8, Electric potential energy
1) A spherical shell of radius R has a uniformly distributed excess charge of +Q. Find the electric potential
at distances (a) r = 0, (b) r = R/2, (c) r = R, and (d) r = 2R from the center of the sphere. Make a graph
of V vs. r.
2) Repeat problem 1, but now assume that there is a point charge −Q located at the center of the sphere.
3) Seven charged particles are fixed in place to form a square with an edge length of L. How much work
must we do to bring a particle of charge +2e initially at rest from an infinite distance to the center of the
square?