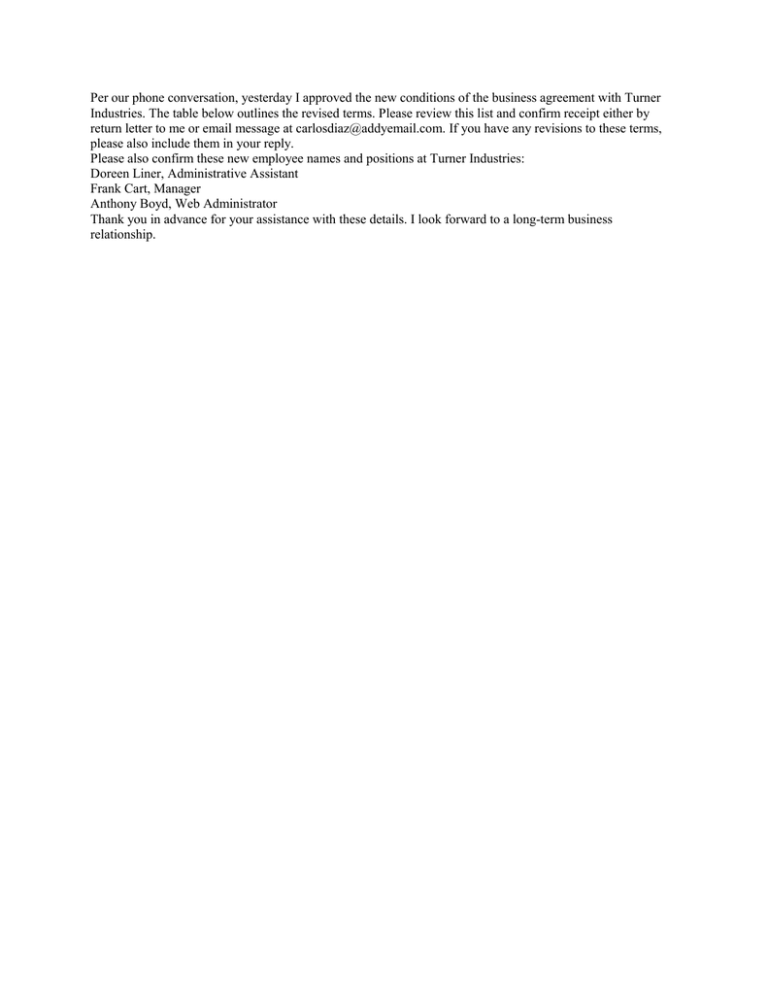 Per our phone conversation, yesterday I approved the new conditions of the business agreement with Turner
Industries. The table below outlines the revised terms. Please review this list and confirm receipt either by
return letter to me or email message at carlosdiaz@addyemail.com. If you have any revisions to these terms,
please also include them in your reply.
Please also confirm these new employee names and positions at Turner Industries:
Doreen Liner, Administrative Assistant
Frank Cart, Manager
Anthony Boyd, Web Administrator
Thank you in advance for your assistance with these details. I look forward to a long-term business
relationship.