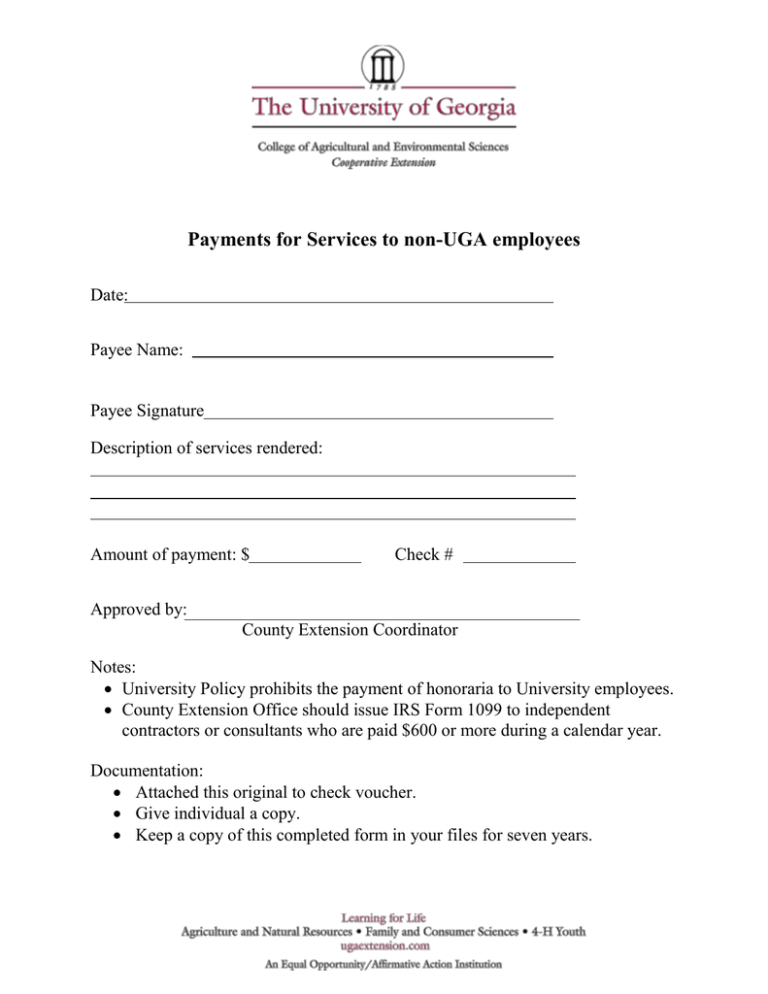 Payments for Services to non-UGA employees
Date:
Payee Name:
Payee Signature
Description of services rendered:
Amount of payment: $
Check #
Approved by:
County Extension Coordinator
Notes:
 University Policy prohibits the payment of honoraria to University employees.
 County Extension Office should issue IRS Form 1099 to independent
contractors or consultants who are paid $600 or more during a calendar year.
Documentation:
 Attached this original to check voucher.
 Give individual a copy.
 Keep a copy of this completed form in your files for seven years.