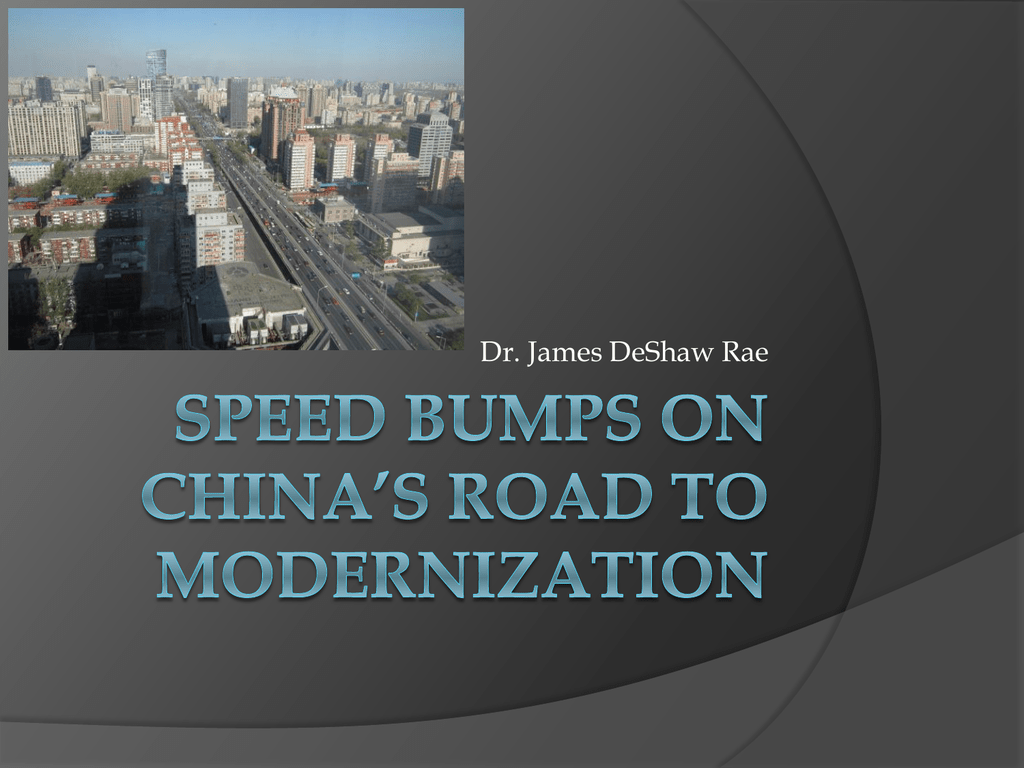 Dr. James DeShaw Rae
The Land of
Contradictions






Communist theory but capitalist praxis
Modern infrastructure but traditional notions
Rule-breakers but hierarchical authoritarian tendencies
Collective culture but individualistic society
'Face' and shame important but all are 'in it to win it'
Inferiority complex with a great national arrogance
Managing Society:
Generations, Gender, & Gifts




Family: Gaikoufei, 4-2-1
Education: Gaokao, 2-1-1
Business: Guanxi, 8-8-8
Politics: Guojia, 80
China in the
World


Peaceful Rise and a Moderately Prosperous Society
Needs high economic growth to raise living standards
 US production stay or go? Partner or competitor?

Needs more natural resources to fuel economy
 Compete for access? Environmental catastrophe? Inflation?

Needs stronger military to defend its economic interests
 New Cold War? Arms race? Strategic competition?