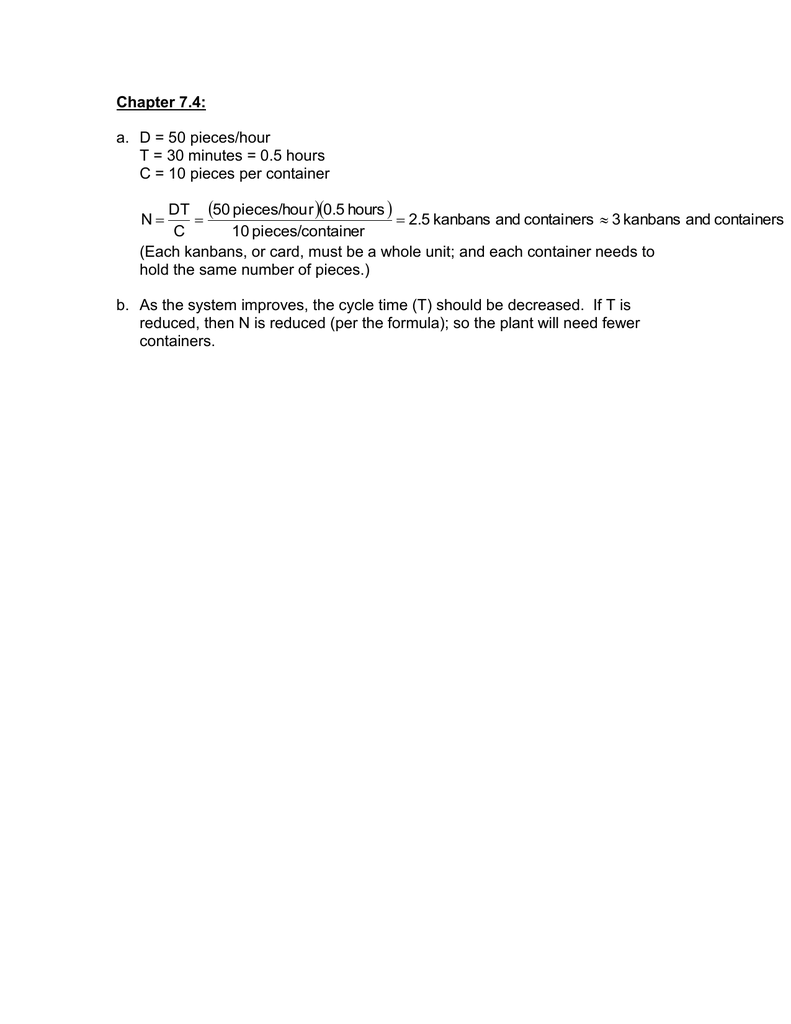 Chapter 7.4:
a. D = 50 pieces/hour
T = 30 minutes = 0.5 hours
C = 10 pieces per container
DT 50 pieces/hou r 0.5 hours 

 2.5 kanbans and containers  3 kanbans and containers
C
10 pieces/container
(Each kanbans, or card, must be a whole unit; and each container needs to
hold the same number of pieces.)
N
b. As the system improves, the cycle time (T) should be decreased. If T is
reduced, then N is reduced (per the formula); so the plant will need fewer
containers.