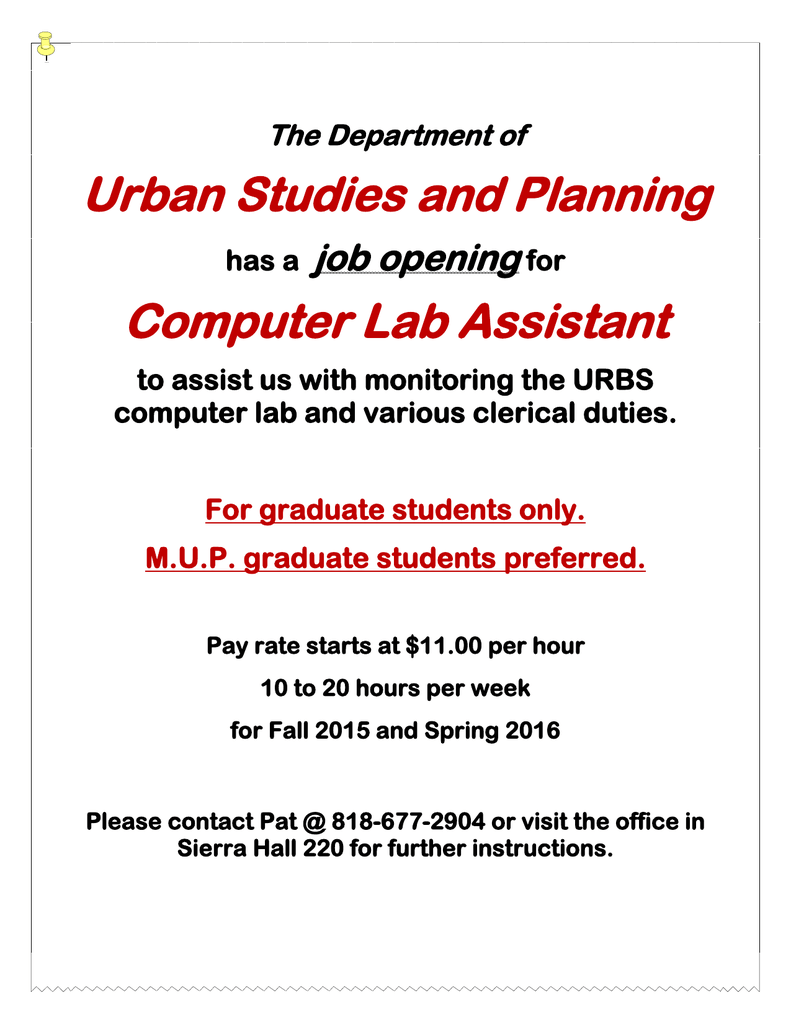 The Department of
Urban Studies and Planning
has a
job opening for
Computer Lab Assistant
to assist us with monitoring the URBS
computer lab and various clerical duties.
For graduate students only.
M.U.P. graduate students preferred.
Pay rate starts at $11.00 per hour
10 to 20 hours per week
for Fall 2015 and Spring 2016
Please contact Pat @ 818-677-2904 or visit the office in
Sierra Hall 220 for further instructions.