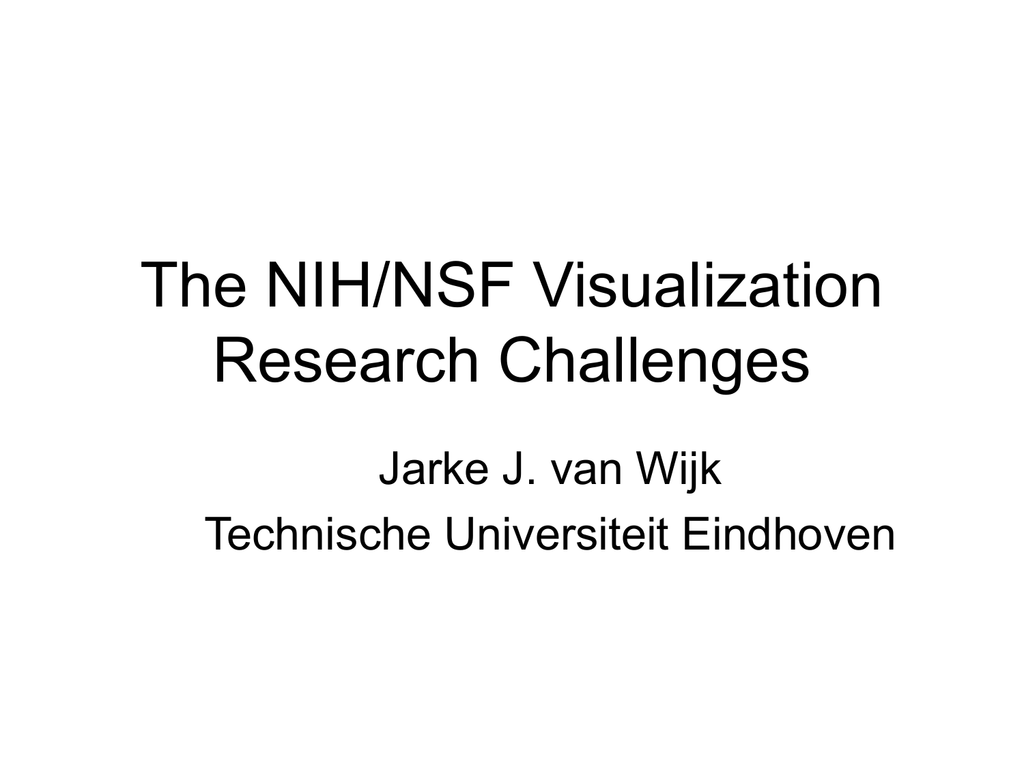 The NIH/NSF Visualization
Research Challenges
Jarke J. van Wijk
Technische Universiteit Eindhoven
What I like in the report
There's more than algorithms & pictures
Let's shift focus to:
• Collaboration with domain experts
• Integration with other techniques
• Perception, cognition, exploration
The report in one phrase
• The report sets out the right directions for
our field
• The report reflects our opinions
• The organizers have inspired us to rethink
what we're doing and what we should do
– Many thanks, Terry & Chris!
• Our field is healthy and vital!
What can be improved?
What have 18 years of Vis brought us?
Success stories are needed!
Spectacular and quantitative results:
• Thanks to vis I won a Nobelprize
• Thanks to vis I save 10 lives per day
• Thanks to vis I have saved $100,000,000
Where are they?!?!